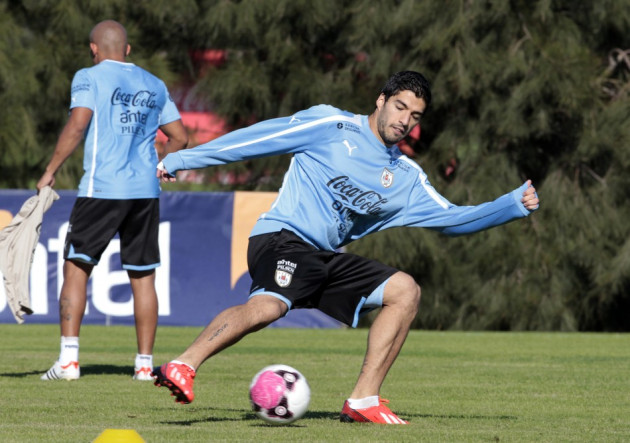 Edinson Cavani believes that Luis Saurez is best suited to the English style of football, but the Uruguay international says his choice to stay at Liverpool will ultimately come down to personal satisfaction.
The striker insisted a fortnight ago that he wanted to leave England permanently this summer, blaming the media for their reactions to his misdemeanours over the past two seasons with the Reds.
Cavani himself is the subject of strong rumours surrounding a move to the Premier League, and the Napoli man believes that the English game is where Suarez best fits.
"It depends on many things. I think that English football fits him very well because it is the kind of play that he likes but at the end it is about a personal decision," he said, according to Sky Sports.
After being caught biting Branislav Ivanovic when Liverpool played Chelsea on April 21st, Suarez is said to have been sent over the edge by the media's reporting of the situation.
But Cavani believes that what he did was simply a mistake, and insisted he shouldn't be judged on this act alone.
"These things happen in life when you are on the pitch you are really excited and you have to deal with some situations you are not used to," he explained.
"It's not fair to judge a person for one thing on the pitch when there is a match going on and you are extra excited and sometimes you make a mistake.
"The most important thing is that he has recognised he has made a mistake.
"He is the only person who knows where he will play, I don't know what my future will be so I can only guess about another people."
Since Suarez said he wanted to leave Liverpool, the club have released a statement saying he isn't for sale. Part of the issue will no doubt be what price the striker leaves for, and Real Madrid are believed to have made their interest in his signature clear so far.
A move for Suarez would mean that for the second time in his career, the last game he has played for a particular club resulted in him biting an opposition player. The hitman has since said that he will find help for his inability to control himself on the pitch, and has apologised for his actions.