Tottenham and Liverpool have reportedly been given a welcome boost in the pursuit of Barcelona starlet Cristian Tello in the summer, accoring to talkSPORT. The 21-year-old is regarded to be among the hottest talents to emerge from the Barcelona youth academy and reports suggest that he may be willing to leave the club in the summer.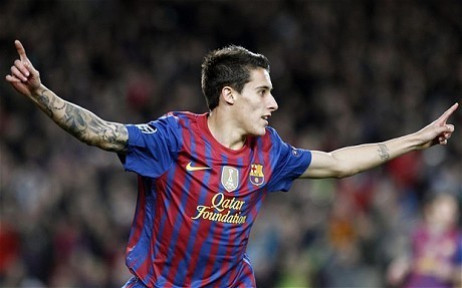 The Spaniard has a relatively low buyout clause in his contract, which is in the range of £8.5m. However, the same will rise to £13.5m if he makes 50 first team appearances for the club worth more than 45 minutes in each game. As it stands, the player needs seven more games to reach the milestone, something which won't be possible before the summer.
The report also states that the player, whose contract expires in 2016, had insisted on a low buyout clause to keep his options open in the summer. Tello has made 31 appearances this season for the Catalans, scoring eight goals and assisting five. The Spaniard's acquisition will come as a significant boost for either club, who are willing to invest heavily in the summer to propel a top four push next season.
Rodgers on Sturridge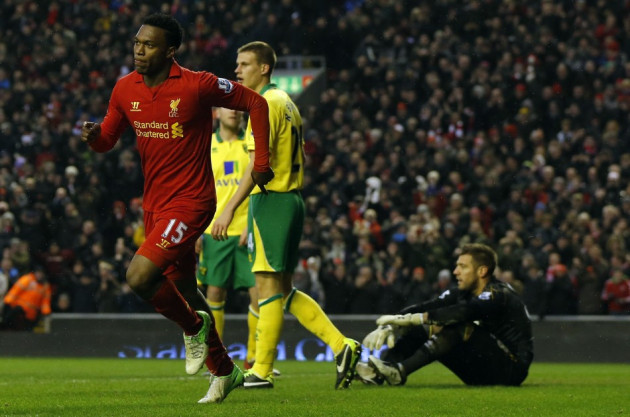 Meanwhile, Brendan Rodgers has heaped praise on Daniel Sturridge after his hattrick against Fulham helped the Reds secure a 3-1 victory over the cottagers. The England international, who transferred to Liverpool from Chelsea in January, has been in impressive form since his move to Anfield, scoring seven goals and assisting three thus far in the league.
"It was an incredible sequence of finishing from Daniel and he could have had a couple more," said Rodgers. He's scored goals from the minute he came in. That's 11 goals in 15 games, which is fantastic and the impact we thought he'd make. He can get goals in any game, he's a wonderful talent. He's 23 and I just felt he needed the platform to show what he can do," Rodgers told Liverpool's official website.
"He's demonstrated his pace and his power today. I think he'll prove, hopefully if he stays fit and plays games, to be one of the top strikers in the Premier League in the next few years. We got three goals and could have got another three or four. Second half we were outstanding. Some of our play was very, very good," he added.