Former Manchester United star David Beckham has reportedly been tasked with luring the likes of Steven Gerrard, Ashley Cole, Michael Carrick and Peter Crouch to the United States' Major League Soccer (MLS).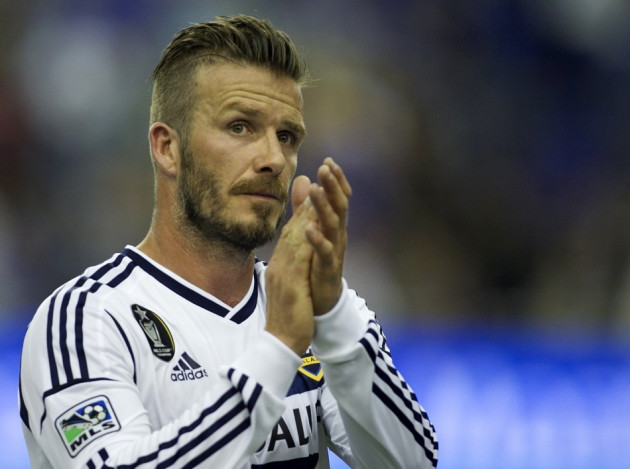 The Sunday People reports these four stars are in high demand among MLS clubs and Beckham will be asked to persuade his former England team-mates to finish their playing careers in the United States.
The report adds top Premier League players like Gerrard will earn between £4m and £5m a year and an MLS source believes a transfer could be an ideal opportunity for English football's ageing stars.
"With the wages, lifestyle, and anonymity the world's top soccer players have playing in the MLS, it makes it an ideal destination for them to finish their careers," the spokesperson said.
Beckham himself is still searching for a new club, after running down his contract with the Los Angeles Galaxy late in 2012. The ex-Real Madrid star may be 37 years old but he is still a big draw for several clubs around the world. Beckham is expected to announce his plans some time in February. His role as ambassador for the MLS will begin after that.
However, this is likely to be a difficult argument for Becks to pitch. The Liverpool captain Gerrard has committed himself to the Anfield club and has turned down far more lucrative and glamorous offers, including approaches from Spanish champions Real Madrid, to remain with his boyhood club. And while the 32-year-old midfielder is not the player he was a few years ago, he remains one of the very best in the world and is unlikely to favour a switch to the US.
Chelsea left-back Ashley Cole has just signed a one-year extension with the Blues and, like Gerrard, with clubs like Ligue 1's Paris St Germain (PSG) interested in his services, a shift to the MLS would appear to be a long way off.
Manchester United midfielder Michael Carrick is similarly placed - he is a key member of the Red Devils' first team and The Sun reports he is set to sign an extension to his £80,000 per week contract at Old Trafford.
Ex-Liverpool striker Peter Crouch is perhaps the most realistic target for the MLS. The 31-year-old ex-England international is currently with Stoke City but has not had a particularly brilliant season, with only four goals from 20 league appearances so far.