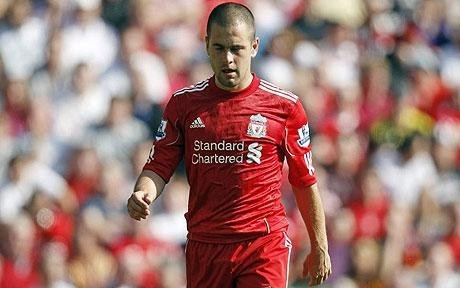 Joe Cole has been advised by Yohan Cabaye to make a return to Lille, with the Liverpool midfielder failing to impress Brendan Rodgers so far this season.
Cole's loan stint at the French club left the England international with a great deal of hope that he had recaptured his form as he made his return to Merseyside in the summer, with reports circling that the Ligue 1 side were pleased enough to the point of hoping or a more permanent deal.
Rodgers claimed that Cole still felt he had something to offer Liverpool after his boost in confidence, but after his performance against Swansea in their Capital One Cup loss last week, the manager was less than impressed.
"Joe had an opportunity," Rodgers said at the time. "The club have invested an astronomical amount of money on a player who is talented.
"Obviously he has been back fit now for a couple of weeks and the opportunities have been limited for Joe but then you've got to seize the opportunity.
"I thought it was difficult for him just like it was for the team in the first half. We were too slow. It wasn't what I'd want and expect from a team that we're trying to set up to be dynamic so I think it was a difficult night for him."
And now, Cabaye, who left Lille just before Cole joined the club from Liverpool on loan, says that it might be best for the 30 year old to go where he can get more game time.
"It's difficult for him because he's not playing much," Cabaye told the Daily Star.
"He did well for Lille and maybe it would be a good choice for him to go back there. If he wants more games, he can play more there.
"They like him at Lille, the club, the manager and the fans.
"I heard that the manager Rudi Garcia was keen to take him back. Joe did well, he fought for the team, so the people and the club liked him."
Cole wasn't selected for Liverpool as they played Newcastle on Sunday, and after Rodgers' comments, it looks as if a move back to a club where he had a positive relationship with the manager, and was able to develop his game, might be the best move for the man who failed to live up to expectation for club and country over the course of his career.