Liverpool Defender Reveals He's Considering Loan Move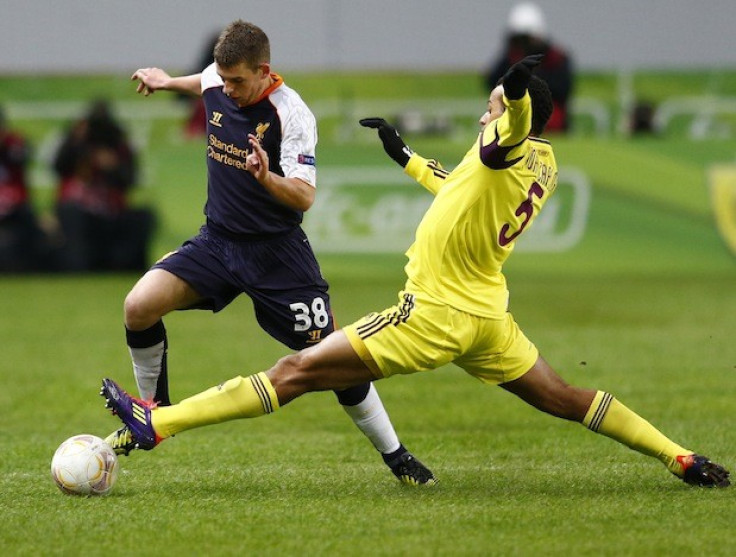 Jon Flanagan has admitted a loan spell might be on the cards as the Liverpool youngster looks to break into the first team.
Flanagan received his first Premier League start for Liverpool in 18 months against Arsenal after Glen Johnson was ruled out due to an infection. The right-back put in a positive performance after Brendan Rodgers gave him a chance over Martin Kelly, but opportunities still look to be few and far between as he works for his place in the first team.
The 20 year old has been linked with a possible loan move away from Merseyside and he admits that this might be the best way to prove himself to Rodgers on a regular basis.
"I had a tough time with injuries but hopefully that's all behind me now," he told the Liverpool Echo. "I've just been training hard, giving 100% and trying to force my way into the manager's plans.
"Hopefully I can get another chance and keep showing what I can do.
"If I don't get another chance then a loan is certainly a possibility. Everyone wants to play games."
Flanagan recalled how good it felt to be able to start for Liverpool at the weekend but argued that the overall feeling from the match against Arsenal, which ended in a 2-0 defeat for the Reds, was one of disappointment.
"It was great to be back in the team and get the chance to play but it would have been more enjoyable if we had got a decent result," he explained.
"I only found out I was playing a couple of hours before kick-off. We had a team meeting beforehand and it became clear that Jonno was struggling.
"The manager told me I was starting and I just had to make sure I was ready. It had been a long time since I last played in the Premier League.
"I felt like I did okay but to be honest it was all about the result and we were all frustrated by the defeat."
© Copyright IBTimes 2023. All rights reserved.