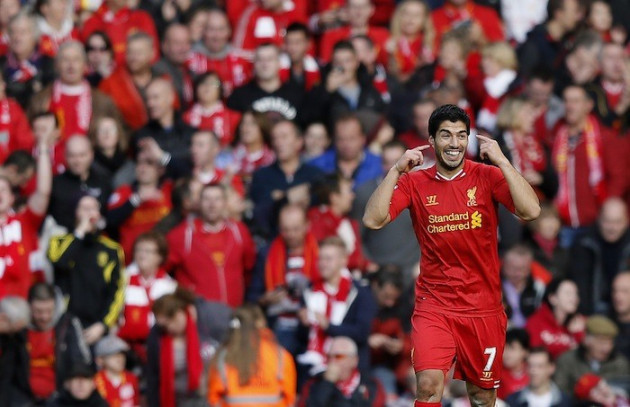 Liverpool striker Luis Suarez has insisted that Uruguayan teammate Edinson Cavani never tried to convince him to join Paris Saint-Germain.
Suarez's future has been the point of much discussion this year with the hitman attempting to secure a move away from Merseyside in the summer.
He has since insisted that he is committed to the club but there is a feeling in some quarters that he could become unsettled once the January transfer window starts, particularly if Champions League football is on offer.
Rumours are rife that while on international duty, where Suarez has made the majority of his comments about wanting to leave Liverpool, the 26 year old may have discussed a possible move to PSG with Cavani, who made the move to the French giants in the summer for a fee of around €64m.
But Suarez has moved to deny such stories telling RMC when asked if Cavani encouraged the move: "No. He said he is happy in Paris, he is happy with the big club he has discovered, his team-mates and the way football is in France.
"He asked me a lot about it because it is very different from what I know in England."
Suarez has been heavily linked with a move to Real Madrid who could look for move firepower should they continue to trail Barcelona on the La Liga table in the New Year.
A move to PSG would certainly be a strange one for the man who has scored six goals in six appearances for Liverpool this season, given that current manager Laurent Blanc is already juggling Cavani with Zlatan Ibrahimovich up front.
But if the French giants feel that an additional striker could enhance their Champions League hopes, the club have proved before they have the financial muscle to test Liverpool's resolve.