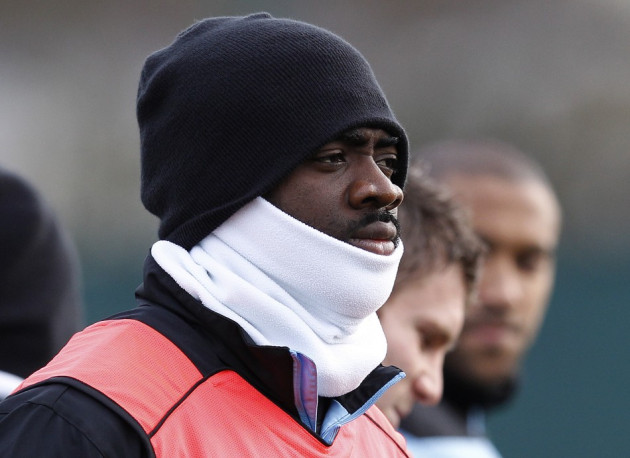 Liverpool's new summer signing Kolo Toure has urged Luis Suarez to stay at Anfield, insisting that he can fulfil his trophy ambitions with the Merseyside club. The striker has attracted interest from the likes of Arsenal, Chelsea and Real Madrid and is likely to leave the club this summer.
The former Arsenal defender joined Liverpool on a free transfer from Manchester City and has been brought in to replace Jamie Carragher who retired after the end of the 2012-13 season. The Ivory Coast international has a plethora of experience in winning silverware, having won the Premier League trophy with the Gunners while going a whole season unbeaten in 2003-04 and followed that up with another title with City in 2011-12. He believes that Liverpool are on their way to success and will start challenging for major trophies shortly.
"Of course if Luis stays he can have more chances to win trophies. This club is definitely prepared (for success) - the organisation, the mentality of the players and the staff. This is a top, professional club. It is amazing. He is a great player, a fantastic player. But it is up to the club to decide what they think will be best for everybody," Toure said.
Meanwhile Suarez has revealed that he is flattered by being linked with a move to top clubs like Arsenal and Chelsea but nothing has been decided yet over his future.
"It's good to know that I am still valued by teams like Arsenal. Friends call me up to ask if I am moving to Chelsea, to which I laugh. Don't believe everything you read or hear! I am sometimes off the grid. I don't even know where my phone is sometimes," Suarez said.
Liverpool have started their transfer activity early this season, having already secured four signings in Iago Aspas, Luis Alberto, Simon Mignolet and Toure and are looking to make a strong start to their Premier League season. The Ivorian believes that his experience will help Liverpool put in a strong start and help them in the long run.
"My experience will of course be important. I know Jamie Carragher was a really important player for this club and he has retired now. I think Liverpool look for somebody who can replace him. He was a big player for us. To replace Jamie Carragher is unbelievable. He was a fantastic player for England and this football club, a great leader. I will do my best," Toure explained.