Former Liverpool midfielder Jan Molby has urged the Reds to part ways with striker Luis Suarez in this transfer window, as keeping hold of an unhappy player will eventually prove ineffective.
The controversial Uruguayan recently stated he wants to leave Anfield this summer, due to the harsh treatment he feels he has received from the British media over the last two seasons. The 26 year old also spoke about his desire to experience Champions League football and has been strongly linked to Real Madrid of late.
Brendan Rodgers signed two attacking players last month - Sevilla playmaker Luis Alberto and Celta Viga forward Iago Aspas. And Molby believes the time has come for Liverpool to finally let go of Suarez.
"The last thing you want is an unhappy player and Liverpool know that. They've been busy in the market and it appears they're almost readying themselves for life without Suarez. I think he's made it pretty clear that he would like to try something new, including playing at a club that's in the Champions League. If that's how he feels, the club has to do the business," the Reds legend stressed.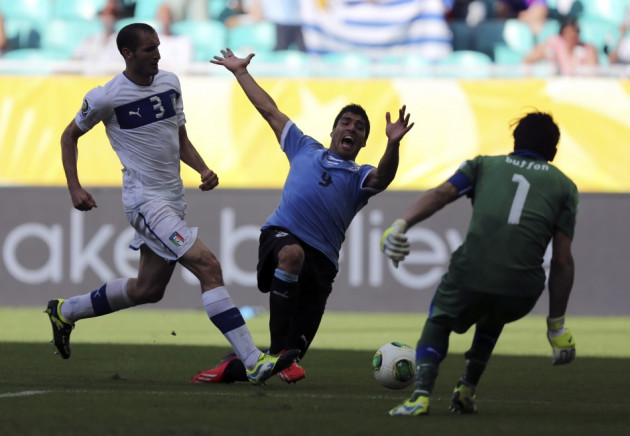 Molby, who spent 11 seasons with Liverpool between 1984 and 1996, feels goalkeeper Pepe Reina's time at Liverpool has also come to an end, with the Reds landing Belgium international Simon Mignolet from Sunderland in a £9m deal last month.
Rodgers insisted the 24 year old was signed to provide competition and cover for Reina but Molby does not think so, especially since the Spaniard has been linked with a move back to La Liga with Barcelona.
"I'd be surprised if both of them were here on 1 September. Could you imagine Mignolet wanting to come to Liverpool and not play? He has his own ambitions and one of them is to be part of a very exciting Belgian national team. The fact we've signed another goalkeeper now - is it to increase competition for places? I don't know," the 49 year old pointed out.
"In the first three or four years Pepe was here, he was as good as the club's ever had and as good as there was anywhere in the world. He hasn't quite been the same in the last couple of years, but I think he's a great goalkeeper. Possibly the time has come for him to move on, and if there's an opportunity for him back in Spain, so be it," Molby added.