Liverpool striker Luis Suarez has revealed that he would love to play alongside Cristiano Ronaldo fuelling rumours of a possible transfer to Real Madrid in the summer. The Uruguayan has been linked with a move to the Spanish giants with Marca reporting that Madrid have a deal in place to sign the 27-year-old.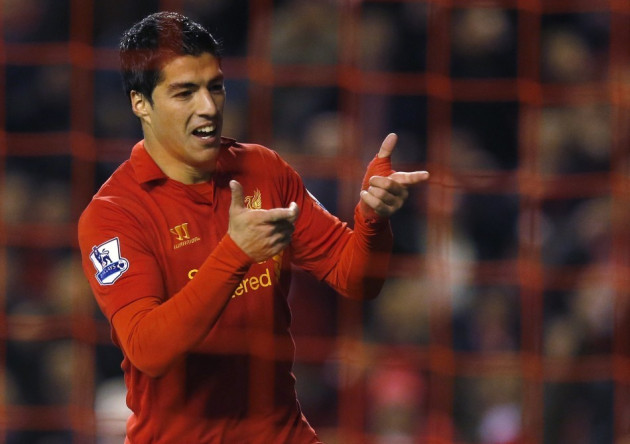 "Of course I would like to play with Ronaldo, he is a great player. You never know, but it is complicated. At the moment he is in Madrid and I am in Liverpool and I do not know what is going to happen," Suarez said ahead of their World Cup Qualifying game against Venezuela.
The striker also apologized for his bite on Branislav Ivanovic which earned him a 10 game ban and will see him miss the first six games of next season should he extend his stay in Liverpool. This is the second time that Suarez has been reprimanded for his actions, having served an eight game ban for racially abusing Manchester United defender Patrice Evra.
"I know I made a mistake in the incident with Ivanovic - it was me, my fault, and he didn't do anything to me. I was just angry as I had given away a penalty for handball a few minutes earlier. I saw red and completely lost it. I can't really explain it and I am so sorry - but the reaction was amazing," he added.
Suarez had previously confirmed that he wants to leave the club but Liverpool are not willing to leave him as yet. The player has condemned the press for making life hard for him in England and wants to try his luck somewhere else.
"It's a good moment for a change of environment because of all I've been through in England, where I haven't been judged as a player but based on other things. I had a hard time, very hard, in the things that have been said are lies. One has limits and the family also suffers. They treated me bad and it would be understandable if one day I go to my club [and the media are waiting for him] but I cannot walk my baby - the paparazzi are always there," he had said.