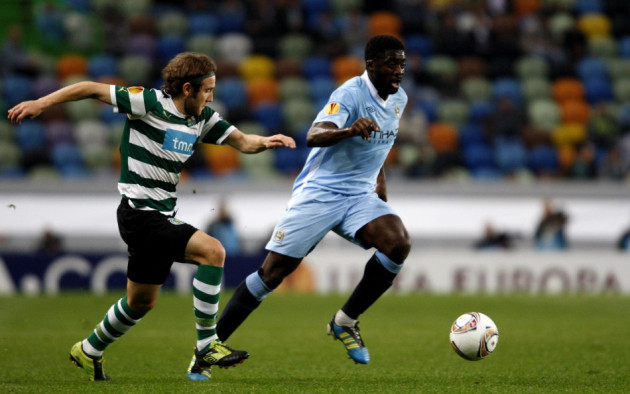 Robbie Fowler believes that the signing of Kolo Toure has shown great ambition by Liverpool as the club look to push for a top four finish once more.
Toure was the first player to join the Reds this summer and will be an important defensive signing going into the 2013-14 campaign as they look to the future without Jamie Carragher.
Liverpool have slowly but surely progressed since Rodgers took the club over last summer and are hoping that within another season they can be participating in the Champions League again.
And while some critics claim that Toure is past his best, having struggled for game time with Manchester City, Fowler believes he has what is needed to vastly improve the Liverpool squad.
"I've played against him numerous times and he is a fantastic player," Fowler told the Liverpool website. "I'm sure coming to a new club will spur him on that little bit more and he will want to do well. He will want to play. I think he will try hard in training and a little bit of pride will set in.
"You look at his performances over the years for Arsenal and Manchester City - he has been magnificent in the Premier League. Let's hope that he comes to Liverpool and carries on that magnificent form."
Fowler also insisted that Toure - who goes against Liverpool's transfer policy of signing young players with a good resale value - will prove vital without Carragher's leadership.
"He's been a fantastic player," he explained. "His experience will be vital for Liverpool, especially after losing Carra. Carra was unbelievable for Liverpool and, if anything, he was probably Liverpool's best defender last year. He will be a big miss."
Liverpool have also confirmed the signing of Iago Aspas, and though Fowler admitted he didn't know much about the Celta Vigo striker, he argued that trust is needed in Rodgers' summer tactics, particularly after having such a successful January transfer window.
The acquisitions of Daniel Sturridge and Philippe Coutinho revitalised the squad, and now with Luis Suarez's future far from certain, more strikers will be high on the side's list in the coming months.