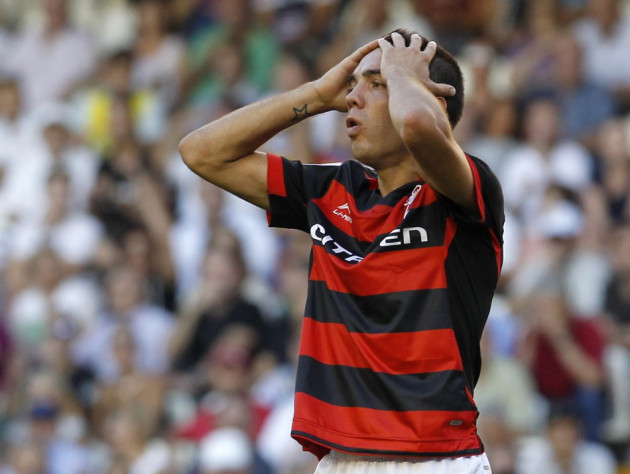 Brendan Rodgers insists there's a lot more to see from Iago Aspas this season as Liverpool fans got their first viewing of the new addition in the side's friendly against Preston at the weekend.
Aspas made the move from Celta Vigo to the Reds for a fee of around £7.7million and while he put in a top-flight saving performance for his former team last season the 25 year old is largely unproven across Europe.
But his goal against Preston in the 4-0 win for Liverpool sealed why Rodgers has so much belief in the striker, who has brought a positive light to the club as they attempt to deal with the transfer situation surrounding fellow striker Luis Suarez.
And Rodgers believes that Aspas is already showing how well he fits into the Liverpool line-up after his impressive debut for the side.
"Iago works hard; he's got a trick in and around the box and he excites supporters," he told reporters, according to Football.co.uk.
"He's a good guy and he works very hard for the supporters. He drifts well in between the lines and always wants to receive the ball but what I like is that he wants to score goals. He's looking to create and combine or go solo by himself and get a shot in. His goal was a terrific strike."
Rodgers was also full of praise for Liverpool's other additions, with Kolo Toure and Simon Mignolet both impressing as well Luis Alberto, who today claimed he hopes to be like Xabi Alonso was for the club.
"The players have been back for 11 days now and I thought their work-rate, quality and intensity in the game was very good so I'm very pleased," he explained.
"Mignolet was very confident and very composed. He had a great day. Everything he did, he did it well. And he's already integrated really well and I thought he was solid.
"Toure is a very experienced professional. He's been around for a long time and he's a wonderful player. He's got great experience and he defends really well.
"Then in the second half I thought the two boys did really well. Alberto fits into the mould of what we're looking to do here.
"We want technically-gifted players who work hard and some of his touches were fantastic. He's incisive with his passing and so I'm very pleased with him."
With hopes of a top-four berth next season, Liverpool have worked hard to make four signings already in this transfer window, and Rodgers has admitted that he is hoping to bring at least another player to the squad as he prepares for a tough season ahead.