Bundesliga club Bayern Munich are preparing a £40m summer bid for Liverpool star Luis Suarez, according to the Mirror. The 25-year-old is in impressive form for the Reds, with 16 Premier League goals in 22 appearances this season; one fewer than top scorer Robin van Persie of Manchester United.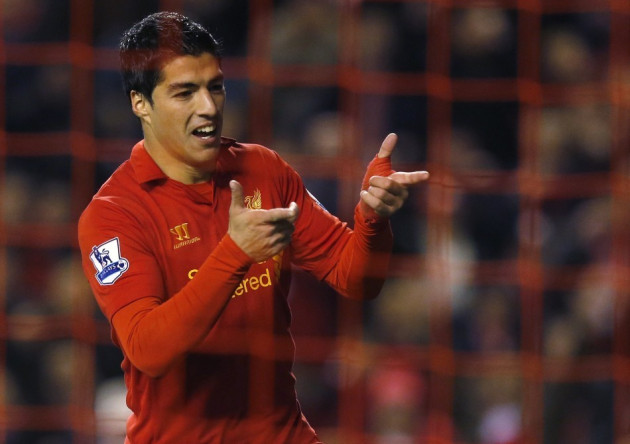 The report suggests Suarez has been specifically targeted by incoming manager Pep Guardiola. The 42-year-old Catalan is to take charge at the Allianz Arena at the end of this season. Reds' manager Brendan Rodgers is likely to be very concerned because Suarez's agent is Guardiola's brother, making a possible move to the Bundesliga that much more likely.
Liverpool are seventh in the league with 34 points from 23 games. The Anfield club trounced Norwich City 5-0 at home on Saturday, with Suarez scoring once. However, the club is still well outside the qualifying positions for European football next season and Rodgers knows Champions League football is a must if the club is to retain Suarez.
The BBC linked Serie A champions Juventus with the Uruguay international at the start of the season but Rodgers, at the time, managed to convince the former Ajax forward to remain in England and sign a new contract. The South American, despite his controversial comments and on-field behaviour, has been linked with a number of high-profile clubs in his career and remains a top-class striker.
Sturridge: Great to be at World-Class Club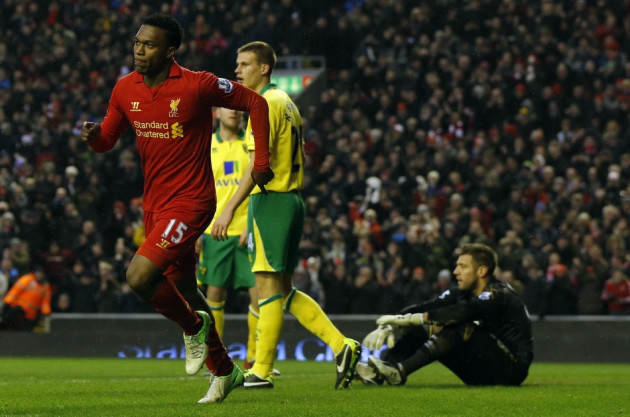 Meanwhile, new signing Daniel Sturridge is enjoying a good start to his Liverpool career. The 23-year-old England international signed from Chelsea and has scored in each of his first three games for the Anfield club. Sturridge also praised Rodgers and his team-mates, especially Suarez and Steven Gerrard.
"I enjoyed it very much. I want to thank God for the opportunity and making me put on a Liverpool shirt, without him this wouldn't be possible. I'd like to thank the manager for giving me the opportunity also. It's great to be here and it's a world-class club. I have world-class players with me like Luis Suarez, Steven Gerrard, not to mention all the other players, but in terms of me being here at this club, it's great." Sturridge said.