Liverpool have given up their fight to land Theo Walcott in January, according to reports, while Arsenal insist that the winger will remain in north London as speculation continues to surround his future.
Walcott is now entering into the final six months of his deal, and come January 1st the Gunner will be free to talk to clubs about a potential move elsewhere.
Wenger had at one point insisted that the situation surrounding Walcott would be sorted out be Christmas, but this now looks very unlikely as the England international continues to stall on signing a deal.
The Liverpool Echo is reporting that while the Reds were willing to offer £8 million for Walcott, but the club are now ready to wait in the hopes of landing the star in the summer on a free.
One of the sticking points for Walcott is no doubt what his wage package will be, with Arsenal continuing to insist that they won't go over their current cap for any player.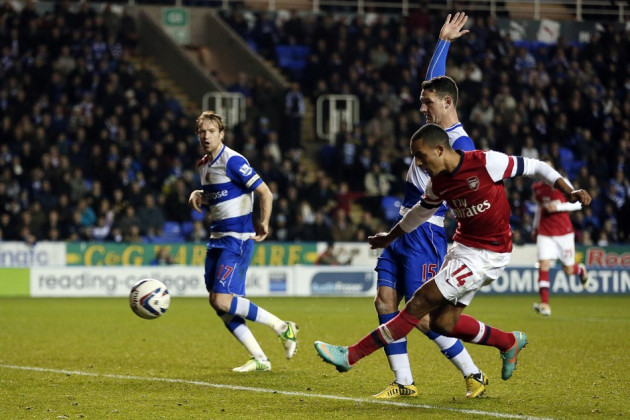 Wenger insisted that Walcott wouldn't leave Arsenal in January, but the Frenchman has gone back on his word before, claiming Cesc Fabregas and Samir Nasri wouldn't leave in the 2011 summer and saying he wanted to keep Robin van Persie for the last year of his contract in the 2012 summer.
But in the case of Walcott, if reports are to be believed, Liverpool have accepted that he will not leave in January and will instead go in the summer when his deal has run out completely.
Wenger told reporters today over the situation: "My gut feeling is he belongs to this club. I hope he will stay. Once he makes up his mind it will be done quick.
"We will not sell Theo in January. That is for sure. He has to make his mind up now and I hope the decision taken by the other players will help him to do that.
"But it is not imminent, it is not as far as that."
The Echo also claims that Liverpool are confident of landing Walcott as he is a Reds fan and shares the same agent as Brendan Rodgers.