Former Leeds United boss Neil Warnock believes Brendan Rodgers could pay the ultimate price if he were to allow Uruguayan international Luis Suarez to leave. The 26 year old striker has been extremely vocal in forcing a summer transfer and has publicly courted both Real Madrid and Arsenal.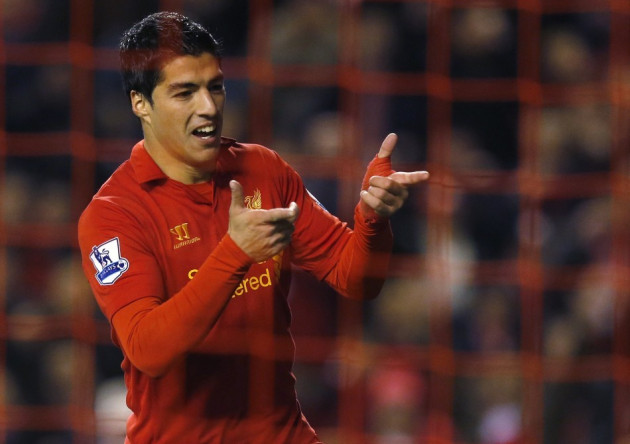 "It is easier to sell [for everyone] apart from the manager. If you got offered £30m or £40m for Suarez then you're going to be tempted. But he has to stand firm because Brendan will be out of a job if Suarez goes. Make no mistake about that. They haven't got anybody good enough up front and I can't see them signing anybody better than Suarez," the 64 year old said.
Warnock also warned the former Swansea City manager he had to show visible and considerable progress in his second season at Anfield - either win a trophy or qualify for the Champions League. And the former QPR boss said that would be impossible without Suarez.
The former Ajax striker scored 23 goals in the Premier League last season, despite being suspended for the final four games of the year as punishment for biting Chelsea's Branislav Ivanovic; he will spend a further six games on the sidelines at the start of this season.
"There is no way [Luis Suarez] is going to leave. Brendan Rodgers knows, he's not daft, that keeping him is their best chance of doing anything. They are already way behind the top clubs so it's just impossible. They are all the same, the agents, they push the names all summer saying he's unhappy and hawking him about. You've just got to be strong," Warnock explained.
Meanwhile, Rodgers has claimed he is in constant touch with Suarez and is convinced his star will not leave.
"We value the player. He had a terrific season last year and showed his qualities. Since then I've been in communication with him and it [the situation] is the same. He is a valued player," Rodgers said.
"He is on a break, he is relaxing with his family. We are in constant communication. He has got three years left on his contract, we don't want to sell him, and we hope everything will be fine for the summer," he concluded.