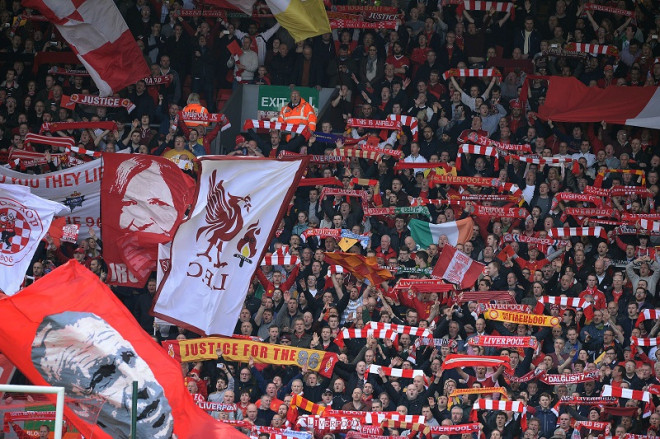 Liverpool managing director has revealed the extent of the club's financial woes that left them on the brink of collapse before the club's takeover in 2010.
A High Court ruling forced the Reds' previous owners Tom Hicks and George Gillett to relinquish control of the club as the club stood on the precipice of admiration burdened by debt four years ago.
Following the takeover by Boston-based Fenway Sports Group led by John W Henry and Tom Werner, Liverpool now finds themselves in a far healthier position with the club set to reap the benefits of another revenue stream in Champions League football next season.
As the club edge closer to their first league title in 24 years with just three games of the season remaining Ayre has praised the remarkable turnaround the club have undergone.
"It is no secret, it's like that TV programme – Seconds From Disaster. "We were sort if in that vein. It was horrific to see the football club in that state," Ayre was quoted as saying by the Mirror.
"I do not think there was a Liverpool fan in the city or anywhere who was not worried we would not get to this position we are in now, for many reasons.
"People sometimes forget how bad it was. I speak to people now and they have really short memories. When you think about that day when we tipped it over the edge and finally pulled it back, we have come such a long way."
Reduction of club debts, the return of Champions League football and a number of lucrative sponsor deals have seen the club move forward with plans to expand Anfield, bringing the stadium's capacity to 58,000 in time for the 2016/17 season.
"One of the things we have done in a similar way to how we have gone about plans for the stadium, is to give us strength in the commercial department," Ayre continued.
"When I came here seven or eight years ago, there were all these stories of the club shop being closed the day after the [2005] Champions League final [win over AC Milan], and only having a couple of sponsors and stuff like that.
"So, over a long period of time, we have been trying to lay the foundations and build the infrastructure that services a great club like Liverpool.
"You'll have good years and bad, but a club of this size, with this level of fan-base, you have to be set up to service that demand and that wasn't the case."