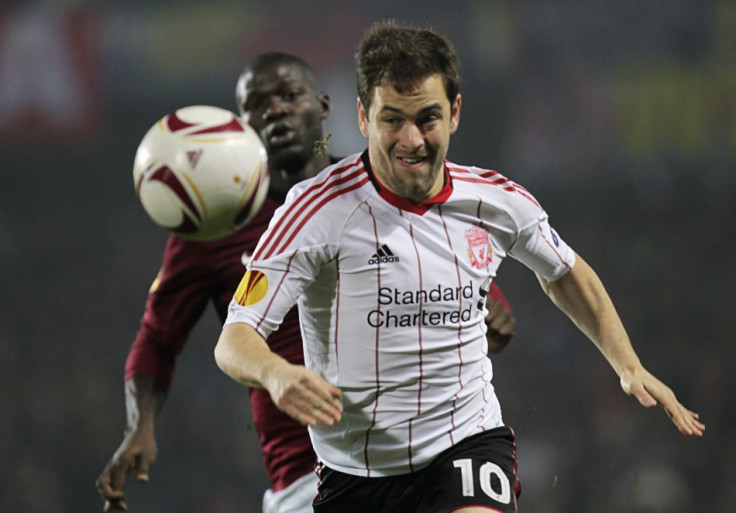 Liverpool midfielder Joe Cole would reportedly like to make his loan move away from Anfield a permanent one at the end of the season.
The England international is currently on a season long loan at Ligue 1 side Lille, but according to a source closely associated with the peripheral Liverpool star, the 30-year-old is eager to leave Anfield at the end of the season.
Liverpool boss Kenny Dalglish recently refuted Lille president Michael Seydoux's public statement regarding their alleged 'offer' for the pint-sized midfielder, but although there have been no formal discussions regarding the potential to make Cole's stay in France a permanent one, speculation intimates the midfielder would welcome the opportunity to do so.
Cole was brought to Liverpool by former boss Roy Hodgson having signed a lucrative and lengthy contract in 2010 but following the change of management and a spate of underwhelming performances, Dalglish deemed the former Chelsea star surplus to requirements.
The marginalised Liverpool midfielder has since reignited his flagging career at Lille and is a first team regular both in the domestic league and Champions League, and it appears he would happily call time on his Anfield career in the summer.
"Joe thinks Liverpool is a great club and desperately wanted to be a success there but the way things have gone it seems as though it was it was the wrong place at the wrong time," a source close to the midfielder told Goal.com.
"Getting sent off on his debut and then missing a penalty when he made his comeback and then getting injured and then the change of manager makes you think that it was destined not to work out for him, which is a real shame because he went there with the best of intentions."
In regards to making his loan move from Liverpool to Lille permanent, the source reportedly said: "Joe is really enjoying his football with Lille and loving life in France so he's thinking that he could end up staying there for the long run. All he has ever wanted to do is play football regularly and that is what he is doing with Lille and he likes the fact that they play good football. He knows that he still has to brush up on his French but he has really settled in.
"No firm decisions have been made over his (Liverpool) future but the way things are going I can see him staying with Lille for quite a while. He has got a smile on his face which is great. All along he's been saying that he would stay if he was happy and he could not be happier with Lille."