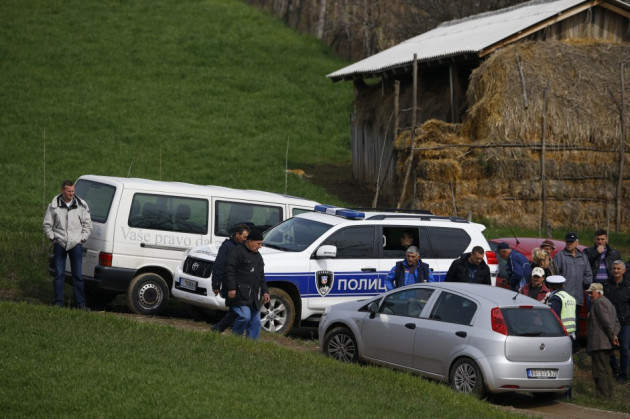 Details are emerging about a 60-year-old war veteran who gunned down 13 people including a two-year-old child in Serbia but the motives for the killings remain unclear.
Ljubisa Bogdanovic shot his mother and his son dead at his home in the village of Velika Ivanca, 50km (30 miles) southeast of Belgrade, before embarking on a house-to-house killing spree.
Police said Bogdanovic fought in the Yugoslavian wars of the 90s on the Serb side in Slavonia, eastern Croatia. He had no criminal record nor a history of psychological issues.
"He was a good neighbour and anyone would open their doors to him. I don't know what happened," said Radovan Radosavljevic, who lived nearby.
"Everyone says he was a normal person," said police chief Milorad Veljovic. "There is no evidence to say he is a man who could have done something like this."
Veljovic said that both Bogdanovic and his son had lost their jobs about a year ago.
According to some of Bogdanovic neighbours, the man's father had hanged himself when he was a young boy and his uncle had a history of mental illness.
Upon killing his mother and son, Bogdanovic entered the houses of four other families and gunned down 11 people - five women, five men and a toddler.
"He knocked on the doors and as they were opened he just fired a shot," said Radosavljevic.
Some of the victims were his relatives. Many of them were shot in the head while they slept, police said.
Police intercepted Bogdanovic as he was heading towards a fifth house, owned by Milovan Kostadinovic. "If they didn't stop him, he would have wiped us all out," Kostadinovic said.
When he saw security officials Bogdanovic shot his wife and then turned the handgun on himself and fired.
The pair are said to be in a serious condition in a Belgrade hospital.
Police said he was armed with a licensed 9mm handgun.