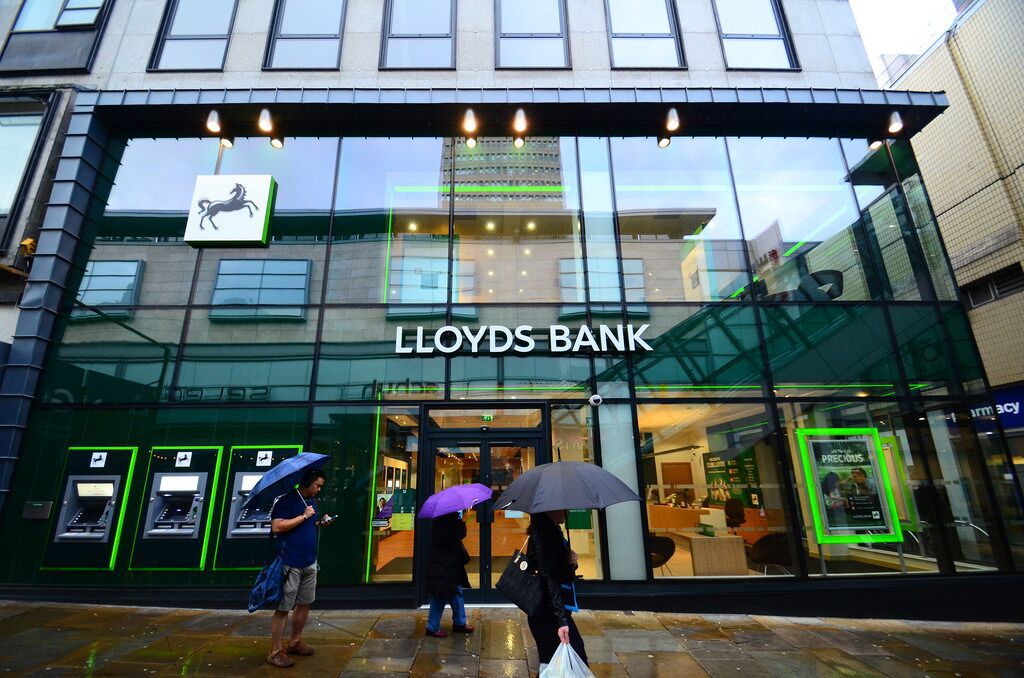 Lloyds Banking Group's customers have been forbidden from using their credit cards to purchase bitcoin or other cryptocurrencies.
The FTSE 100-listed lender said the ban will be effective immediately from today (5 February). It will apply only to its eight million credit card customers. Debit cards will be exempt from the restriction.
The ban will apply to Lloyds Bank, Bank of Scotland, Halifax and MBNA customers.
Bitcoin's popularity has surged of late but its price has fluctuated wildly. Last week alone the cryptocurrency saw 30% knocked off its value, registering its worst seven-day period since April 2013.
Bitcoin ended the week at $8,291.87, way below the $19,000 it reached last November, although it remained comfortably above the $1,000 it was trading at this time 12 months ago.
The sharp swings in the value of cryptocurrencies have sparked fears that buyers could be running up unsustainable debts with banks footing the bill should prices continue to fall.
"We continually review our products and procedures and this is part of that," a Lloyds spokesperson said.
Speaking at the World Economic Forum in Davos, Switzerland, in January, Prime Minister Theresa May warned that action against digital currencies might have to be taken.
"In areas like cryptocurrencies, like bitcoin, we should be looking at these very seriously," she said.
"Precisely because of the way they are used, particularly by criminals."
Her stance was echoed by police, who have previously warned that digital currencies offer criminals an alternative route to avoid traditional money-laundering checks and other regulations.
Facebook recently announced plans to block any advertisement promoting cryptocurrency products and services as part of a worldwide crackdown.
The Bundesbank, Germany's central bank, has called for global regulation on bitcoin, while France's finance minister has asked for tougher rules on cryptocurrencies and regulators in the US, Russia, India, South Korea and China have all spoken in favour of a tougher approach to the industry,