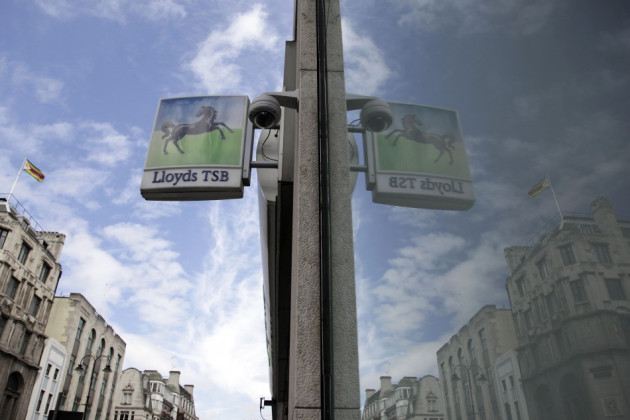 Lloyds Banking Group has reached another milestone with its planned non-core asset disposals as it sold a portfolio of US subprime mortgages at a significant gain.
The part-nationalised bank has sold the portfolio of residential mortgage backed securities for £3.3bn ($5bn/€3.9bn), realising a pre-tax gain of around £540m. The portfolio is currently valued at £2.7bn.
As part of the transaction, Lloyds' pension trust disposed of its share of the US mortgage portfolio with a book value of £805m, realising a pre-tax gain of £360m.
In an auction to sell the assets, Bank of America, Morgan Stanley, Credit Suisse Group and Goldman Sachs emerged as winning bidders.
The gain on the sale indicates that the American housing market has returned to health and investor confidence in subprime mortgage debt has increased. House prices in the US rose at their fastest pace in seven years in March, according to official data.
With the move, the bank intends to boost its core tier one capital by about 47 basis points and trim the group's pension deficit.
Lloyds, which is 39% owned by the UK taxpayer, has been disposing of a number of asset portfolios in order to meet fresh capital requirements set out by the UK banking regulator.
Earlier this week, Lloyds announced its plans to sell Geneva-based private bank and branches in Zurich, Monaco and Gibraltar to asset management group Union Bancaire Privée for £100m. The bank also raised £450m last week from the sale of another tranche of its shares in wealth manager St James's Place.
Further, it is closing down its private banking services in Dubai and South Africa and selling its Miami-based private banking office to Banco Sabadell.
Lloyds CEO António Horta-Osório had earlier announced plans to restructure the bank's operations and shrink its balance sheet, by selling international businesses that are not connected to its UK operations. Under pressure from politicians and regulators, the bank looks to narrow its lending business to UK households and businesses.