The Local Government Association (LGA) is proposing cutting the legal drink-driving limit for England and Wales in a move that could save 170 lives in its first year.
The current limit of alcohol consumption for drivers is 80mg per 100ml of blood – roughly the amount of alcohol in a half-pint of 4% ABV beer but the LGA has teamed up with fire and rescue authorities to pitch a new limit of 50mg (0.05g).
Any potential shake-up of the law would mirror a December 2014 move by Scotland to lower the limit to the same level, although Westminister blocked plans to adjust the limit in February last year. Instead, transport minister Andrew Jones said he would investigate whether Scotland had benefited from a successful impact.
Figures from Scottish police reports in December 2015 showed the number of drink-driving offences had dropped by 12.5%, with the total number falling from 4,208 to 3,682 a year after the changes were made.
However, despite the LGA's prediction that 170 deaths related to drink-driving could be prevented in the first year of enforcement, rising to over 300 in the sixth year, Westminster has repeated its claim that the UK's roads are "amongst the safest in the world".
The LGA has also said the proposed changes would also a positive effect on emergency services and the NHS, as £300m ($368.9m) a year could be saved on 999 call responses and hospital treatments.
To provide the impetus for change, they also shared provisional government figures of "serious" drink-driving incidents that shot up from 880 to 980, an increase of 11%, between 2014 and 2015 in the UK.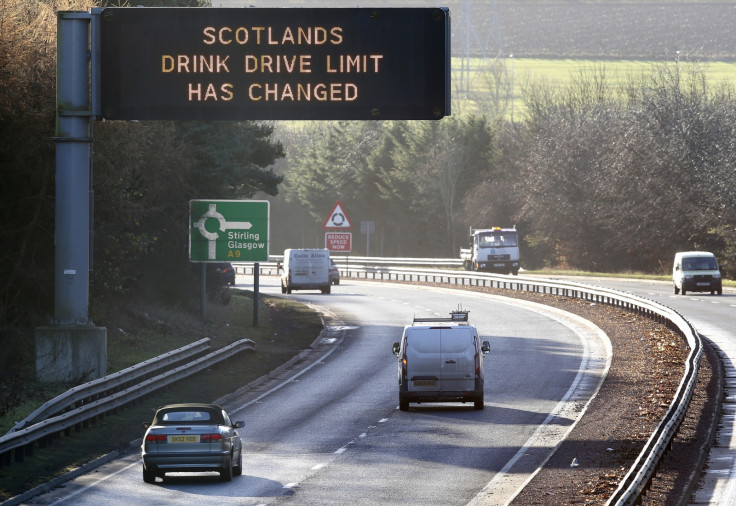 Cllr Simon Blackburn, Chair of the LGA's Safer and Stronger Communities Board, said England and Wales were gaining a poor reputation from its drink-drive limit in the European community.
"England and Wales will soon have the highest drink drive limit in Europe which is not sending the right message to motorists and safety campaigners.
"Latest figures show that alcohol has contributed to a rise in both the number of road accidents and those injured in the UK."