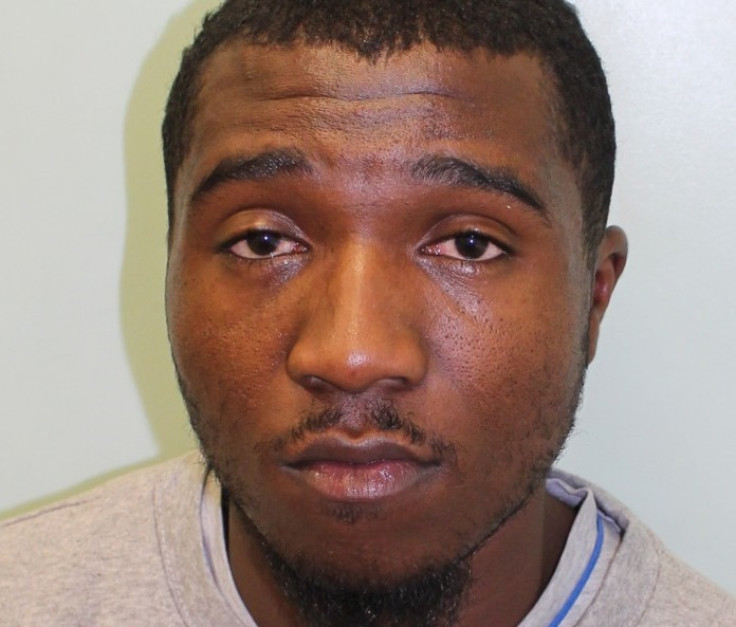 A bungling drink-driver found asleep in his car with a loaded handgun in his lap has been jailed for five and a half years.
Nathan Gardier, 24, from Walthamstow, north-east London, had pleaded guilty earlier in August to possession of a firearm and ammunition, and being in charge of a motor vehicle with alcohol level above the prescribed limit.
A court heard how he had been driving intoxicated along Willow Walk in Walthamstow shortly before 10am on 4 August when he fell asleep in slow-moving traffic.
When a member of the public went over to his car, they noticed a gun lying on his lap and took the keys from his ignition before flagging down a passing police car.
Police checked on Gardier, who had awoken at this point, and he was quickly restrained by two officers before they removed the automatic handgun from the vehicle.
Gardier, who was one-and-a-half times the legal drink driving limit, later told the Met Police's anti-gang unit, Trident, that he found the weapon, which contained a single 9mm bullet.
The explanation was described by a judge as "utterly implausible" while the court also heard how Gardier had apologised at the time of his arrest and said it was "probably fate".
Mohammed Bashir, representing Gardier, said his client had told him the arrest "must be something God has put in my path for a reason". Bashir said the combination of Gardier losing custody of his two children a year earlier, and losing his warehouse job some months later, had led to the incident.
He said his client had told him he was in a "dark place" at the time, adding: "Any other day I would not have touched that pistol."
Gardier was convicted at Thames Magistrates' Court on 5 August, before being sentenced to five-and-a-half years in prison at Snaresbrook Crown Court on Tuesday (30 August). He was also banned from driving for a year.
Sentencing him, Recorder Sally Hales QC said she imposed a strong jail term to act as a deterrent "because of the dangers such weapons can do particularly in the hands of the wrong people and that includes you Mr Gardier". She added: "In your case the harm that you presented was worse because the firearm was loaded, ready to be fired, with a bullet in the chamber."
Crackdown on London gun crime
Gardier's arrest came just over two months after the Met Police said armed police patrols would target London's gun crime hotspots following a rise in the number of shootings in the capital – a trend also seen across the country.
Police chiefs said there had been a "significant" spike in gun offences in London, with 122 shootings between January and May this year compared to 226 for the whole of 2015. About half of this year's shootings were drug-related, the Met Police said.
Last year, officers in London took the highest number of weapons off the street with 714 firearms recovered. Detectives said the city had comparatively low levels of gun crime compared with capital cities around the world.
The Met Police is offering a sum of up to £2,000 as a reward for information that leads to the recovery of firearms, together with the arrest and prosecution of those in criminal possession of them.
Anyone who has any information about people that carry or use firearms can call 020 7230 8401, or in the event of an emergency 999.