Great Britain's haul of gold medals continued on Day 13 of the London 2012 Olympic Games, with Nicola Adams, Charlotte Dujardin and Jade Jones adding to the already impressive count of 22 gold for these Games. Meanwhile, Jamaican Usain Bolt ran the most stunning 200m for his second gold of the London 2012 Games and secure his place as one of the all-time greatest sprinters. Compatriot Yohan Blake, of whom much was expected, particularly after being Bolt in a 100m national time trial earlier in the year, could not quite step up to the mark when it counted, finished 0.12s behind Bolt's 19.32s mark.
Check out what to expect on Day 14 of the London 2012 Olympic Games (all times BST):
Athletics: The athletics events at the London Games still have a few medals in them. The 14th day of action will see medal races for the Great Britain men's 4x400m relay team in action (9.20 pm) and given that Nigel Levine, Conrad Williams, Jack Green and Martyn Rooney qualified with the fourth fastest time, they should be confident of at least a shot at a medal place. Meanwhile, the day will also heats for the men's 4x100m relay, with the Jamaicans boasting the most enviable line-up in the world. Team GB will run in Heat 1, alongside Jamaica (7.45 pm).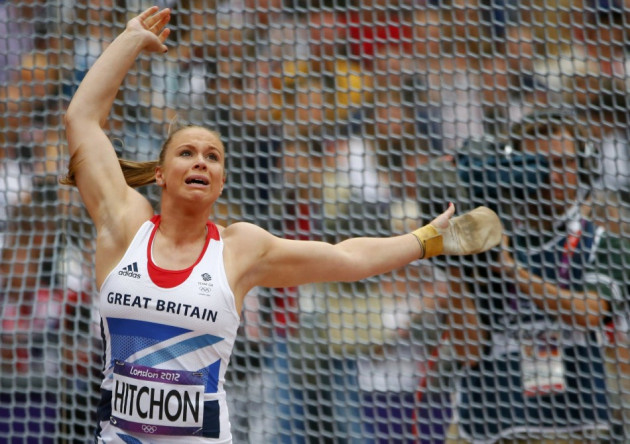 There will also be heats for the women's 4x400m relay (7.10 pm), with Team GB sharing track space with the Americans, in Heat 2. Medal races for the women on Day 14 of the Games include the 5,000m (8.05 pm) with Joanne Pavey and Julia Bleasdale flying the British flag, as well as the 4x100m relay final with Jamaica, the US and Germany leading the way. The 1,500m final (8.55 pm) will feature Laura Weightman and Lisa Dobriskey in contention for medals. The day's events include the hammer throw (7.35 pm) and pole vault (7 pm) finals for the women and men, respectively. Sophie Hitchon qualified for the former with a national record of 71.98m but will have to improve to beat Poland's Anita Wlodarczyk who threw 75.68m. Steven Lewis is Team GB's representative in the pole vault.
Basketball: The semi finals for the men's basketball event start with Spain taking on Russia (5 pm) and that will be followed by the dominant Americans against Argentina (9 pm).
Boxing: There is a truckload of bronze medals waiting to be picked up in the boxing ring, with semi finals for the men's light fly (49kg) (1.30 pm), men's bantam (56kg) (2 pm), men's light welter (64kg) (2.30 pm), men's middle (75kg) (3 pm), men's heavy (91kg) (3.30 pm), men's fly (52kg) (8.30 pm), men's light (60kg) (9 pm), men's welter (69kg) (9.30 pm), men's light heavy (81kg) (10 pm) and men's super heavy (91+kg) (10.30 pm). British boxers in action are Anthony Joshua in the super heavy, Freddie Evans in the welter, Anthony Ogogo in the middle and Luke Campbell in the bantam events.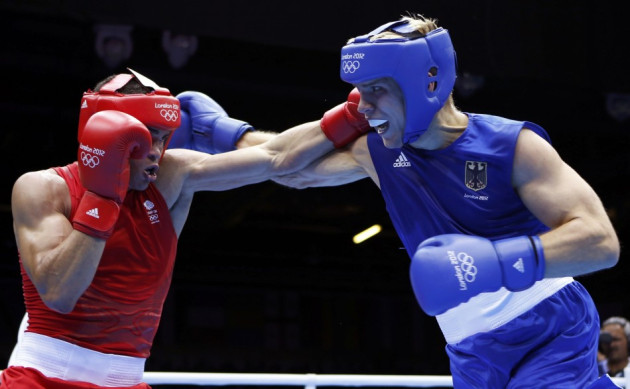 Football: Football at the London 2012 Olympics will see its penultimate game played on Day 14, with Asian giants South Korea and Japan taking each other on for the bronze medal (7.45 pm) at the Millennium Stadium in Cardiff City.
Hockey: The women's hockey event enters its final day of competition with position play-offs early in the day followed by the medal matches. Belgium will play the US for 11th and 12th place (8.30 am); China will take on Australia for fifth place (11.30 am) and Great Britain will entertain New Zealand for the bronze (3.30 pm) before the gold will be settled between the Netherlands and Argentina (8 pm).
Sailing: Team GB's Luke Patience and Stuart Bithell will look to carry their fine form from the 10 fleet races of the men's 470 class, which saw them finish only four points behind leaders New Zealand but a whopping 35 ahead of third placed Argentina, into the final (12 pm). Also in action will be Saskia Clark and Hannah Mills in the medal race for the women's 470 (1 pm), the pair of whom qualified in joint first place after the fleet races.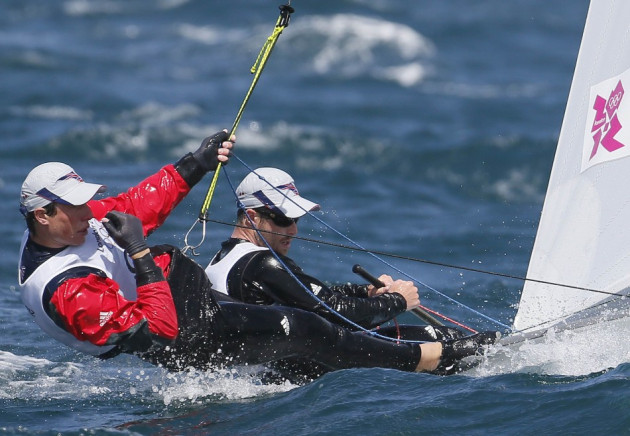 Swimming: Daniel Fogg of Team GB will swim the men's 10k marathon race at Hyde Park (12 pm) hoping to go at least one step better than Kerri-ann Payne did on Day 13; the swimmer finished a heartbreaking 0.4s behind a bronze medal.
Synchronised Swimming: The hosts disappointed in team's technical routine in the women's synchronised swimming event, scoring only 87.300 to finish sixth of eight teams participating. They will want to do better in the free routine final (3 pm).
Taekwondo: The hosts will look to capitalise on Jade Jones' gold win in the women's 57kg class on Day 13, when the Welsh and British champion beat Yuzhuo Hou of China in the final. Fourth seeded Britain Sarah Stevenson will open her campaign in the women's -67kg class with a bout against American Paige McPherson (10.30 am) and could face one of either Ruth Gbagbi of Ivory Coast or Kyung Seon Hwang of South Korea in the next round, should she progress. Meanwhile, Team GB's representative in the men's -80kg class is also seeded fourth - Lutalo Muhammad will face Tajikistan's Farkhod Negmatov (10.45 am) for the right to fight either Yousef Karami of Iran or Nicolas Hemme Garcia of Spain.
Other Events:
Canoe Sprint: Ed McKeever of Great Britain will race in the second heat (9.30 am) of the men's single kayak (K1) 200m event, while compatriot Richard Jefferies will take part in the heats (9.51 am) for the men's single canoe (C1) 200m class. Jess Walker and the pair of Liam Heath and Jon Schofield will also be in action, for the women's single kayak (K1) 200m (10.19 am) and men's double kayak (K2) 200m (10.47 am) heats, respectively.
BMX: Shanaze Reade and Liam Phillips of Great Britain will continue their quests for gold at the sport's maiden appearance in the Olympic Games, with semi finals runs in the women's (3 pm) and men's (3.08 pm) events respectively.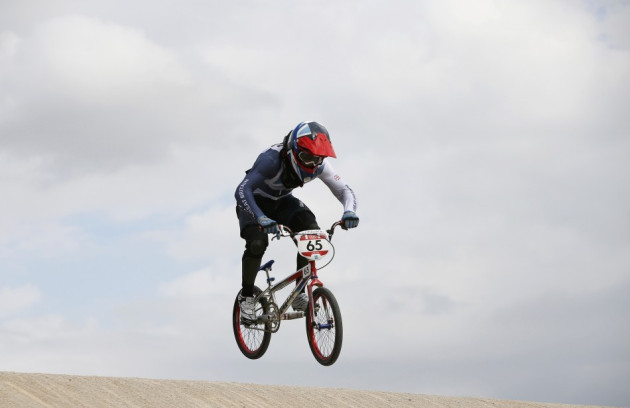 Diving: Thomas Daley and Peter Waterfield will be part of the qualifying field for the men's 10m platform event (7 pm) at the Aquatics Centre.
Handball: The men's events will see semi finals between Hungary and Sweden (5 pm) and France and Croatia (8.30 pm).
Volleyball: The men's events will semi finals between Bulgaria and Russia (3 pm) and Brazil and Italy (7.30 pm)
Wrestling: The men's 55kg and 75kg freestyle events (1 pm) will be settled today, with bouts all through the day at the ExCeL Arena.
You can follow all the action live on BBC One from 9 am to 10 pm; with breaks for BBC News between 1 pm and 1.45 pm BST and 6 pm and 7 pm). Coverage in that period will be avilable on BBC Two and will continue from 10 pm to 10.40 pm. Live coverage is also available from 9 am to 11 pm on BBC Three and BBC HD. Sky 3D will have coverage from 8.30 am to 9.45 pm and EuroSport from 8.30 am to 9.15 pm.
You can also follow all the action live, via text updates, on the official Web site for the 2012 London Olympics and also via a specially set-up BBC video player.