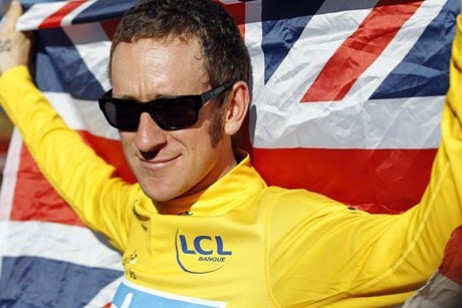 Tens of thousands of people are expected to line the streets of London and the roads of Surrey to cheer on three British Olympic hopefuls in the cycling road race - Tour de France winner Bradley Wiggins, Mark Cavendish and Chris Froome.
Fans have been warned to expect closed roads and exceptionally busy areas along the route as people cheer on the riders from the triumphant British cycling team during Saturday's race.
While there are two ticketed areas along the 156-mile course - The Mall in London where riders will start and finish, and the zigzag climb in Box Hill - there are still plenty of places where it can be watched for nothing.
The race begins at 10am and is expected to finish at around 3.40 - later if there are any accidents.
From 3am on 28 July there will be road closure across London which will affect road users in West Kensington, Fulham, Putney, Richmond and Hampton Court.
Across Surrey, more than 500 roads will be closed from 4am.
Helyn Clack, Surrey County Council (SCC) cabinet member for the 2012 Games, said: "Staging the Surrey section of the Olympic cycling events involves 42 miles of roadside barriers, 5,000 traffic cones, 4,000 road signs and 545 road closures.
"We're urging people to be prepared and plan ahead to enjoy these Olympic events. That will help us minimise the inevitable disruption that staging events of this size will bring."
The IB Times UK has collated the best areas where you can watch the event free: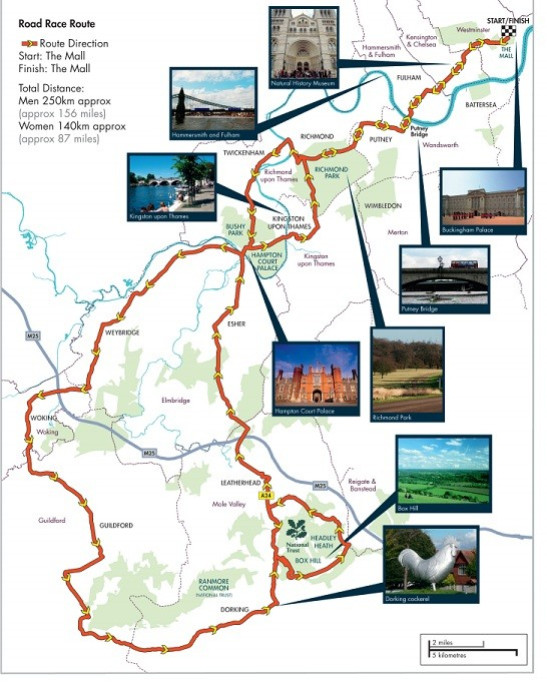 Box Hill - Expected Times: Circuit entrance 11.40am, circuit exit 14.50pm
The cyclists will go through nine laps of Box Hill in Surrey before heading back towards London for the finish - making Box Hill by far the best place to see the action.
About nine miles are open to the public in Box Hill. The cyclists are expected to reach speeds of 40-50mph around Reigate Road, Leatherhead bypass and Dorking Road areas.
Staple Lane - Expected Times: 11:15am
If you prefer to watch the race in a slower section of the course, the 1.6 mile stretch of Staple Lane - which starts in East Clandon - is the ideal spot.
The area is not likely to be as busy as some of the more urban areas the route passes through.
Richmond Park - Expected Times: 3:20pm
The park provides one of two crossing points on the course, but the more exciting option is the second time where you can see the cyclists hurling towards the finish.
It also has longer stretches than nearby Hampton Court, the other crossing point.