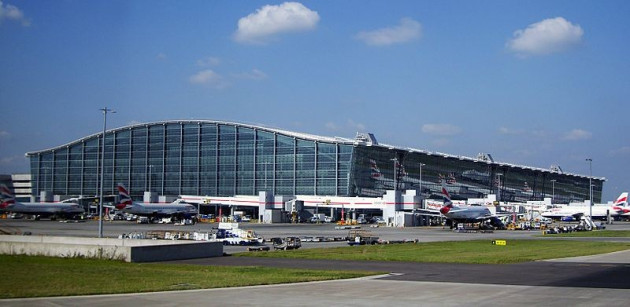 A recent report suggests that if the United Kingdom is to handle its aviation conundrum successfully, it needs a larger airport, either at Heathrow or Luton. The UK's airport needs arise out of competition from other key airports in European cities, notably Paris, Frankfurt and Amsterdam. These results were published in a note entitled Bigger and Quieter: The Right Answer for Aviation, by the UK-based think tank Policy Exchange.
Authored by Tim Leunig, the chief economist at the liberal think tank CentreForum, Policy Exchange's note states a four-runway airport could seal the status of a premier European hub for London, doubling existing capacity to 130 million passengers. Leunig advocates the building of four runways and added infrastructure, west of the present Heathrow site.
The report's synopsis states the increased facilities will meet an expected increase in demand, which will be fuelled by middle-class travellers from emerging markets. In addition, the think-tank also considered the noise impact of increased numbers of flights, as felt by nearby residents. Its proposals also include banning noisier aircraft completely.
Furthermore, the report states airlines will have to ensure compliance with these measures by the time any runways are built, to ensure a smooth transition of services and minimum inconvenience to consumers.
Finally, if Heathrow proves unviable, an alternate site could be Luton. The second site was chosen because of its proximity to London St Pancras and its location - near the M1, arguably Britain's most important road. However, the report also admitted the poor terrain in the Luton area could make building runways and a new airport more difficult, while overall the location was not as strong as Heathrow.