London: Builders find giant WWII bomb in Bermondsey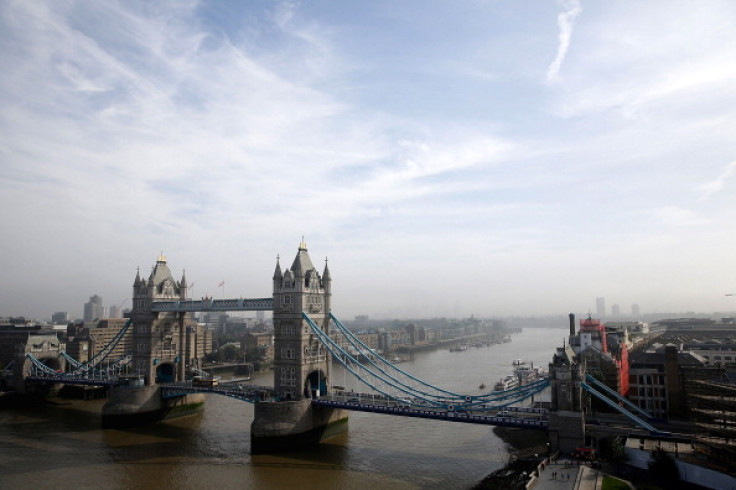 An unexploded Second World War bomb dug up by builders led to major chaos in London on 23 March.
Construction workers alerted the police shortly after finding the bomb while working on a site in The Grange, Bermondsey, at roughly 9.15am GMT on 23 March.
The unexploded bomb is 5ft in size and estimated to weigh 1,000lbs.
Metropolitan Police's bomb squad arrived at the scene soon after the discovery placing a 400-metre exclusion zone near the bomb.
Several hundred people were evacuated from flats near the site and some of London's busiest roads were closed off.
The Tower Bridge was also shut down in both directions resulting in major traffic jams north and south of the River Thames.
Two schools were also reportedly also shut down in a precautionary move.
Meanwhile, the Southwark Council warned residents to take shelter at rest centres that had been set up in a nearby library and leisure centre, as they might not be able to return home on the evening of 23 March.
"Traffic is still being diverted from the wider area and this is causing considerable congestion in the Tower Bridge/Grange area," a spokesperson said.
"We would advise people to stay away from the area if at all possible, especially at rush hour.
"We are awaiting more information about next steps once a comprehensive assessment of the bomb can be carried out."
An estimated 709 civilians were killed in Bermondsey, one of the most bombed neighbourhoods in Britain during the Second World War, with several thousands reportedly hurt, according to records from local authorities.
According to the London Fire Brigade, an estimated seven unexploded bombs and five hand grenades have been discovered in London over the last five years.
© Copyright IBTimes 2023. All rights reserved.