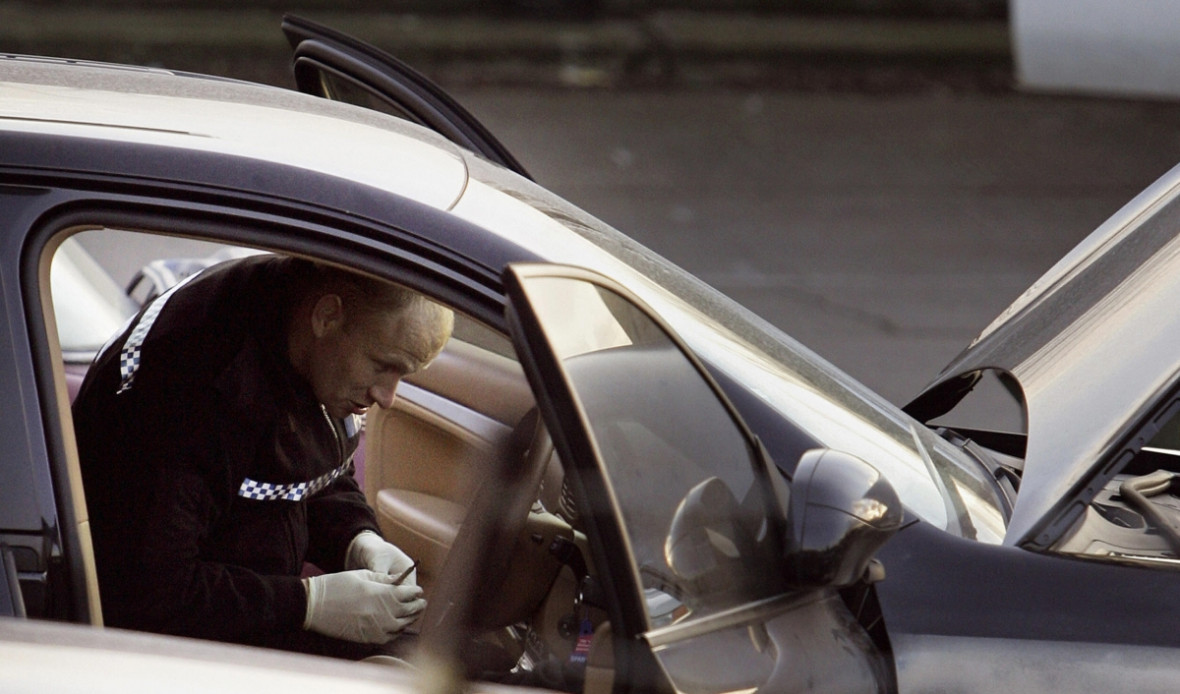 Over 60 vehicles a day were stolen across London in five years, with Redbridge the borough where motorists were most likely to have their car pinched. Figures obtained by IBTimes UK show there were 118,567 vehicle thefts across the capital between 2010 and 2014.
During that period there were 6,294 vehicle thefts in Redbridge – five a day – 35 more than Newham. Overall, offences were down 17% since 2010 when there were 26,296 vehicles stolen. In 2014 there were 21,809.
There were 500 fewer thefts in Redbridge in 2014 (1,031) than in 2010 (1,550), but that figure is disproportionate compared to the area's crime rate of 70 offences per 1,000 residents. The data, which was obtained under the Freedom of Information Act, showed cars were safest in Kingston-Upon-Thames, in south-west London, and Harrow in north-west London, which recorded 765 and 1,390 car thefts in five years. Southwark had the third worst number of thefts (5,019).
Eight of the 32 London boroughs, including affluent Richmond-Upon-Thames and Kensington & Chelsea, bucked the overall trend and saw an increase in car thefts. The others were: Camden, Hammersmith & Fulham, Islington, Tower Hamlets, Wandsworth and Westminster. Camden saw the biggest increase in car thefts, up almost 20% to 804.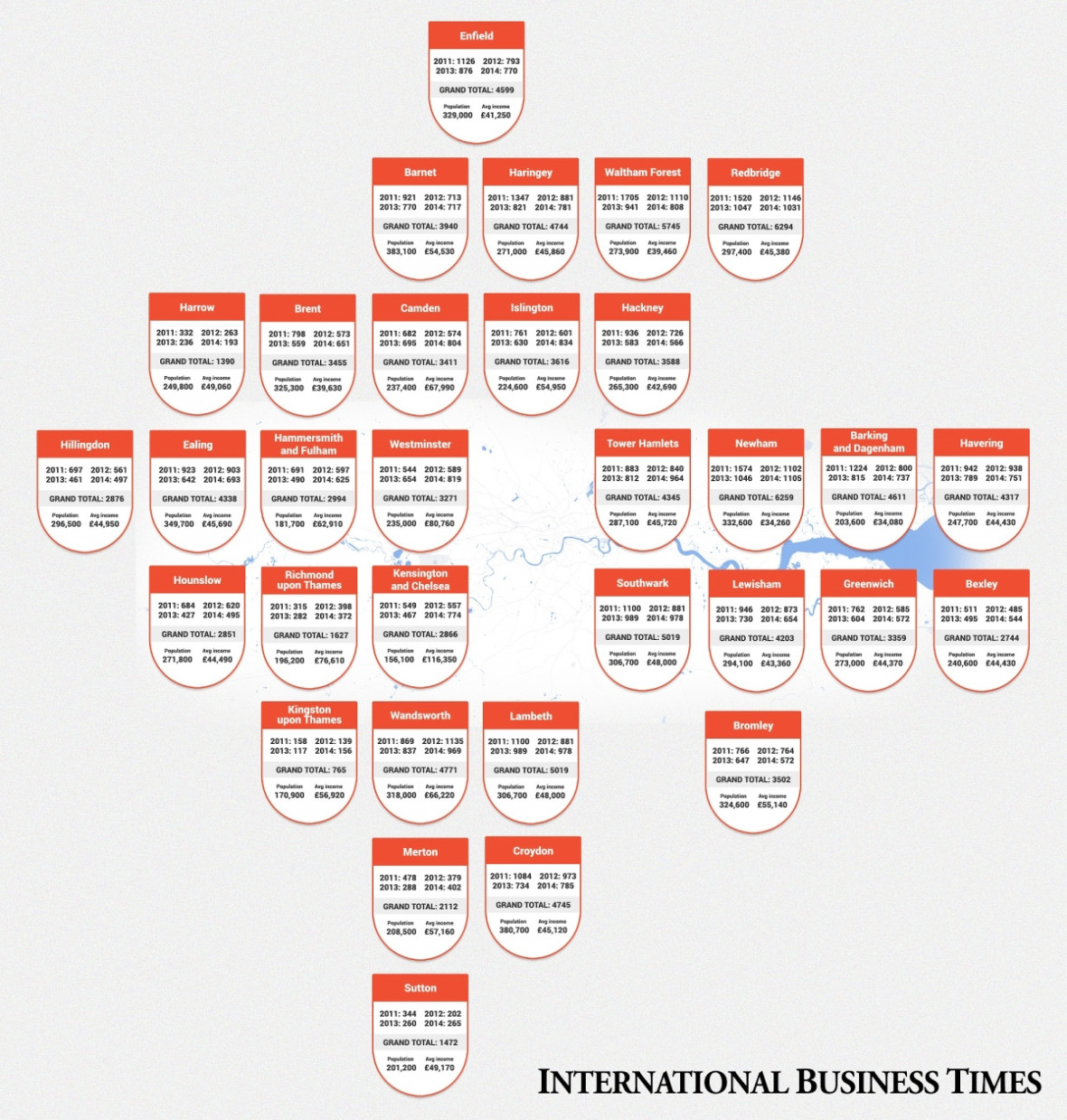 Police have blamed gangs operating in Redbridge, which encompasses the Ilford and Woodford districts, for thefts in the area and believe they use "keyless" techniques including scrambling electronic ignition systems and simply towing vehicles away. Luxury cars most likely to be targeted are BMWs and Range Rovers. Neither the Met Police's East Proactive Team nor Redbridge council had commented on the figures as this article was published.