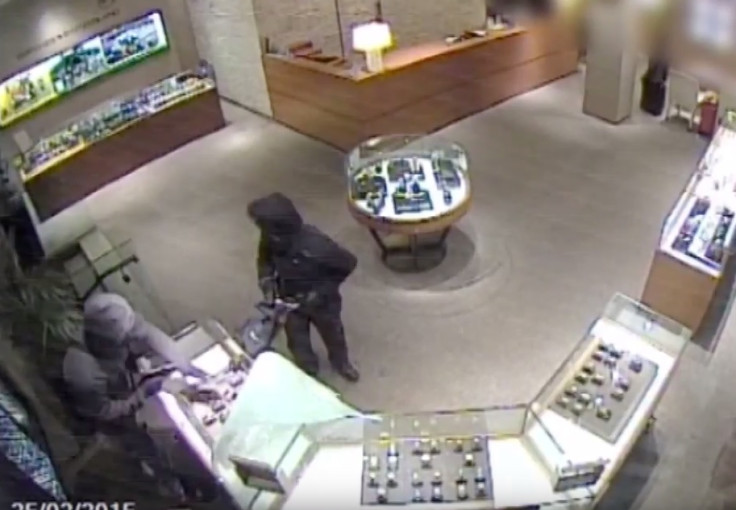 An Estonian gang has been jailed for 51 years for the theft of £1m-worth of luxury watches from Watches of Switzerland in Oxford Street. The three men were all sentenced on 30 November at Leeds crown court for orchestrating the robbery in London's shopping district in February 2015 and another in Leeds the following month.
Taimar Uibopuu, 30, from Estonia was found guilty of conspiracy to commit robbery and sentenced to 15 years' imprisonment. Alar Kalyurand, 43, was sentenced to 18 years' imprisonment and Rainis Kilk, 26, 18 years. The gang flew into the UK especially to steal high value watches worth nearly £1.2m ($1.8m).
On 25 February shortly after 6pm the men entered the Watches of Switzerland store wearing face masks and armed with a handgun and a hammer. Kalyurand demanded the keys to the cabinets from a member of staff while Kilk smashed the display cabinet with a hammer. The men stole a number of Cartier watches and tried to flee the location but Kilk was apprehended by a security guard. The security guard was forced to release him however after Kalyurand threatened him with the handgun.
Kalyurand and Kilk escaped but as a result of the security guard's actions Kilk left a bag behind which he had carried into the store. The bag was recovered by police and contained a number of items which included a baseball cap, wire cutters, an empty plastic drink bottle and three plastic bags – these items were sent off to be forensically examined.
During that time both men had flown out of the UK but returned in March joined by Uibopuu. The men flew into the UK between 16 and 20 March on different flights to avoid detection, staying at a hotel in Manchester to plan the next robbery. On 21 March Kalyurand travelled to Liverpool purchasing an air pistol which was to be used to commit the next robbery in Leeds.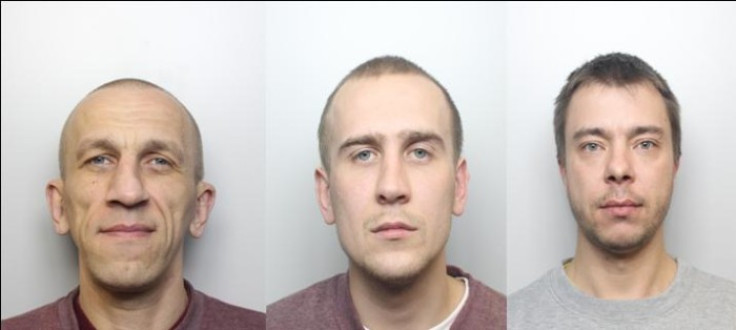 Three days later they struck at Berry's jewellers in Albion Street, Leeds. Kilk and Uibopuu entered armed with hammers, removing watches from the displays and placing them in bags. Kalyurand and Kilk headed for Leeds railway station and managed to catch a train back to their hotel in Manchester. Before arriving at the hotel they had managed to dump a rucksack, containing a wig and the air pistol, in an industrial bin, which was later found by a member of the public and given to police.
Uibopuu, who had also made off from the jewellers, did not take the same route as his associates and was chased and caught by three members of the public. Police attended and arrested him. Officers seized the bag he was carrying which was found to contain a hammer and 64 watches valued at £485,505. When Uibopuu was taken into custody he claimed he was a tourist before later admitting he had come to the UK to commit robbery.
The following day Kalyurand and Kilk were arrested in their hotel room, but both men denied any knowledge of being involved in the robberies. Extensive evidence against the gang was obtained including CCTV footage of the robberies in Leeds and London. Police were able to match Kilk's DNA to the plastic drink bottle and his fingerprints were found on two of the plastic bags.