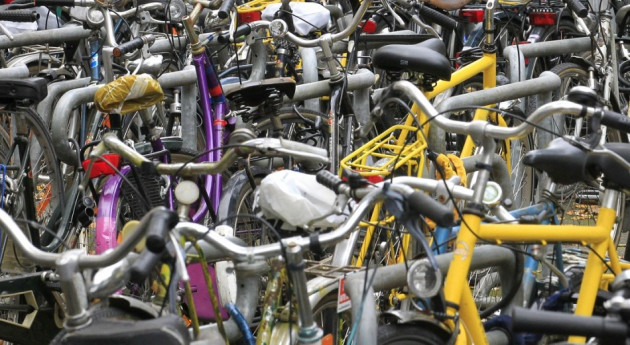 The death of a cyclist in a collision with a lorry has once again highlighted the dangers faced every day by bike users in London.
The 35-year-old died on the busy A13 in Barking, east London. Police arrested the 57-year-old lorry driver on suspicion of causing death by dangerous driving.
The cyclist was the 13th person to be killed while riding a bike in London this year. His death was less than a month after Bow resident Sofoklis Kostoulas, 31, died in a collision with a heavy goods vehicle. The death toll is already higher than the 2011 total of 10.
London mayor Boris Johnson, who regularly declares his own cycling credentials, has struggled to integrate cycling fully into the transport infastruture as he would like. Roundabouts remain a big problem because their design encourages drivers to put their foot down when a gap appears in traffic flow.
Cycle lanes, designed to carve out a place for pedal power alongside cars and lorries, draw criticism and praise in equal measure.
Often cited blackspots for cyclists in the capital include Hammersmith roundabout, Elephant and Castle, Old Street roundabout and Vauxhall Cross, all within inner London.
Statsitics become less daunting for London cyclists further away from the centre of the city.
So which are the most dangerous boroughs in London for cyclists in terms of deaths and serious injuries?
1. Westminster (38 killed or seriously injured)
2. Lambeth (37)
3. Southwark (35)
4. Wandsworth (30)
5. Islington (24)
6. Camden / Hackney (23)
7. Tower Hamlets (21)
8. Richmond (19)
9. Keningston & Chelsea / City of London (18)
10. Hammersmith & Fulham (14)
And the top five for boroughs with fewest cyclists killed or seriously injured.
1. Havering, Brent, Harrow (3)
2. Redbridge (4)
3. Enfield / Croydon (5)
4. Merton / Kingston (7)
5. Sutton (8)