A super high-speed train designed to blast passengers through a pressurised tube as fast as a transatlantic airliner could soon connect London to Edinburgh in just 50 minutes.
Travelling between the capital cities of England and Scotland currently takes over seven hours by car and almost five hours by train. A hyperloop has the potential to slash this to under one hour, while also calling at Birmingham and Manchester on the way.
Hyperloop One is one of several companies working to turn Elon Musk's dream of a levitating electric train capable of over 600mph into a reality.
Having set a challenge to universities, companies, governments and the general public to come up with route suggestion for the high-speed train, Hyperloop One announced the locations of nine short-listed routes on 6 June.
Other potential routes which could be built in the UK include Cardiff to Glasgow in 89 minutes and Glasgow to Liverpool in 47 minutes. These trips currently take seven hours and three-and-a-half hours respectively.
Narrowed down from over 2,600 submissions, the proposed routes are: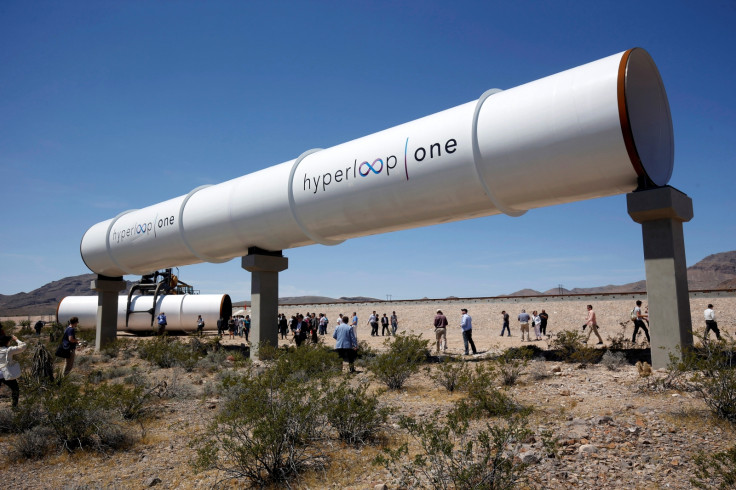 United Kingdom
Cardiff - Glasgow - 1,060km - 89 minutes
Glasgow to Liverpool - 545km - 47 minutes
Edinburgh to London - 666km - 50 minutes
Netherlands
'Full circle' - 428km - 41 minutes
Estonia and Finland
Tallinn to Helsinki - 90km - eight minutes
Germany
'Full circle' - 1,991km - 142 minutes
Spain and Morocco
Madrid to Tangier - 629km - 47 minutes
Poland
Warsaw to Wroclaw - 415km - 37 minutes
Corsica and Sardinia
Bastia to Cagliari - 451km - 40 minutes
The routes, which Hyperloop One says have the potential to connect over 75 million people in 44 cities, were announced at the company's Vision for Europe Summit, taking place in Amsterdam.
Speaking at the summit, Hyperloop One co-founder and executive chairman Shervin Pishevar said: "Europe embraces new ideas in transportation like no other region in the world and is uniquely positioned to take the next great leap in transportation...Our vision is to, one day, connect all of Europe with our Hyperloop One system, networking the entire continent."
The idea for a hyperloop was first published by Tesla and SpaceX chief executive Elon Musk in August 2013.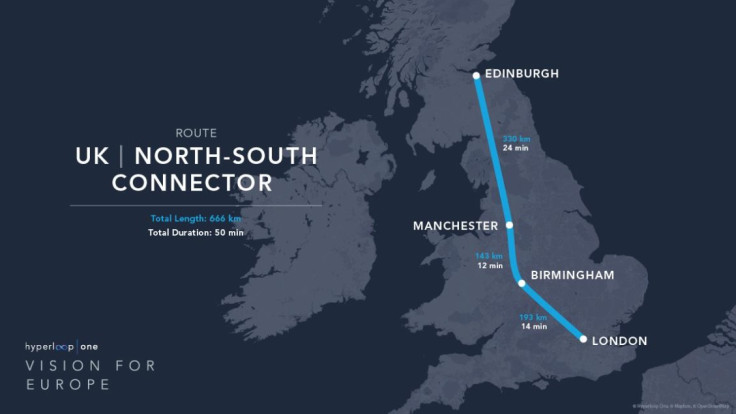 Hyperloop One's plan is to blast freight – and eventually passengers – through a raised tunnel in a series of electrically driven pods. As speed increases, the pods begin to lift up with magnetic levitation; most of the air from inside the hyperloop tube will be removed, reducing friction and helping the pods reach speeds as fast as a commercial airliner.
Chief executive officer Rob Lloyd said: "We've seen a lot of interest [in Europe], and we look forward to creating a partnership to enhance the continent's transport infrastructure." Josh Giegel, president of engineering, added: "We're looking forward to showcasing our technology and believe that Europe is the perfect region for one of the world's first hyperloop systems."
That being said, Hyperloop One (and Hyperloop Transportation Technologies, which is also working on Musk's original plans) have a lot of work ahead. Not only do they need to prove the technology works (and works safely and reliably), but they need to negotiate with and owners, buy land where necessary, clear all legal and regulatory hurdles, and make a profitable business model. A fully functioning system, even for carrying cargo instead of passengers, is unlikely to be operational until the middle of the next decade.