London: Far-right nationalists plan anti-Semitic demonstration in Jewish Stamford Hill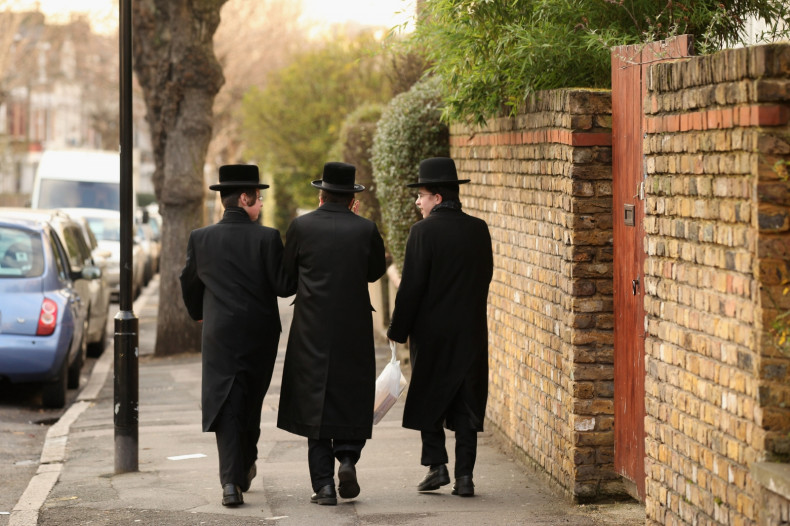 A far-right group are planning to stage a demonstration against the 'Jewification' of an area of north London.
The Liberate Stamford Hill march, organised by Joshua Bonehill, is scheduled to take place on 22 March in Clapton Common.
Bonehill is calling for people to join the rally in a "dignified and honourable manner". Bonehill said he planned the march in protest against the Shomrim, a community Jewish police force who he claims have enforced "their own Talmudic law on the streets of a White British city".
He also opposed posters which appeared in the area last saying women are only allowed to walk on one side of the road.
Stamford Hill is home to a 20,000-strong community of ultra-orthodox (Haredi) Jews.
If the rally goes ahead, a counter demonstration is also scheduled to take place alongside it.
A spokesperson from the North London Anti-Fascists group said: "We could write a long statement about the dangers of allowing a group inspired by a racist terror group to be allowed space on the streets, but we feel this is inherently obvious.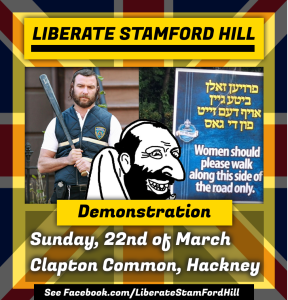 A poster promoting the scheduled march
Joshuabonehill.net
"London is a happy multicultural city, and proudly so, we refuse to let any group, big or small, attempt to spread their hate and fascism.
"This demonstration will not only be opposed, it will be stopped. We will do everything we possibly can to refuse National Action, or any other anti-Semitic, White Pride, nationalist or neo-nazi groups who join this protest, even an inch of our streets."
Hackney deputy mayor, Cllr Sophie Linden, told IB Times UK: "This is completely at odds with the long and proud history we have in Hackney of our diverse communities working and living together.
"Any attempt like this, by an individual from outside Hackney, to fracture our communities and create division through anti-Semitism is unacceptable and has no place in our borough. We are in contact with the police to urge them to ensure this divisive march does not go ahead."
A Metropolitan Police spokesperson added: "We are aware of an application to hold a demonstration on March 22 in Stamford Hill. A decision as to whether the demonstration will be permitted has yet to be taken. We're in consultation with the community about the possible impact it will have."
According to London24, far-right activist Bonehill, from Yeovil, was spared jail last year after admitting being behind an internet hoax about a pub in Leicester banning military personnel which led to the owners being threatened.
And he will reportedly appear in court charged with allegedly claiming in October fruit and vegetables sold in Tesco were infected with Ebola.