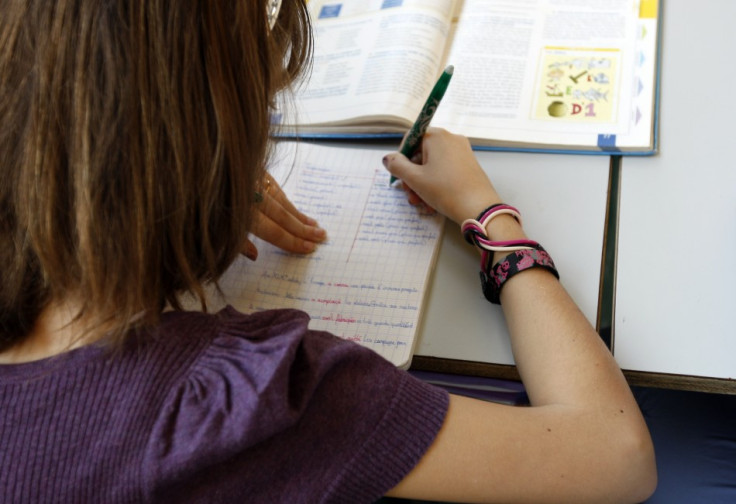 Jewish primary school pupils in the UK are preparing what to do in order to survive a terrorist attack, in the wake of the Paris supermarket siege.
Pupils as young as 10 are being trained to dive under their desks and lie still like "sleeping lions" in a drill at an unnamed north London school, following warnings over a rise in anti-Semitism and fears of a similar attack to that which took place in France occurring in the UK.
The school has also upped its protection with a full time guard, according to BBC Radio 4's Today programme.
One pupil said: "When the alarm goes off we do a thing called sleeping lions. We all go under our desks or chairs and cover our heads with our hands.
"Sometimes it is scary as you don't know whether it's real or not, but you do feel quite safe because you know there are people around who can help you."
A second pupil added: "You always feel like you have to pretend like it's a real situation and be as silent as possible even though you probably know that there's no one there. It's still really important because you know that you are Jewish and lots of people don't really like respect that."
The exercise against potential terror attacks arrives following recent concerns over a rise in anti-Semitism in Britain. A recent YouGov poll revealed 54% of British Jews feared they had no future in the UK and a quarter said they have considered leaving the country in the last two years.
There has also been a rise in anti-Semitic attacks following last year's war in Gaza which killed 2,100 Palestinians and 72 Israeli soldiers.
The headteacher of the school described an incident in which an 11-year-old pupil was shouted at on his way to school, and other occasions where Jewish children were verbally targeted on school trips by people who were "angry at Israeli government policy".
One 10-year-old child also told how he would be "beaten up unless Palestine is free" by adults in their early 20s, a local rabbi told the Today show.
The headteacher added: "I don't think any 10 or 11-year-old should experience any such comments or any such targeting anywhere in the world let alone here in Britain."
Greater Manchester Police said they have also issued "enhanced" patrols around Muslim and Jewish primary school in the wake of international attacks.
A spokesperson added: "We are carrying out enhanced patrols to reassure the public, but communities should be reassured that there is no information to suggest an attack in Greater Manchester is imminent.
"We would have patrols in the area anyway but we will be giving extra attention as we would do with any area that may be targeted.
"There is nothing at the moment to say something could happen other than heightened tensions because of what is going on internationally."
Speaking to a Jewish community at a memorial service for those killed in the attacks in France, Home Secretary Theresa May said Britain needs to do more to stamp out on the "appalling" rise in anti-Semitism.
"Those attitudes have absolutely no place in Britain and we must do everything we can to eradicate them," she said.