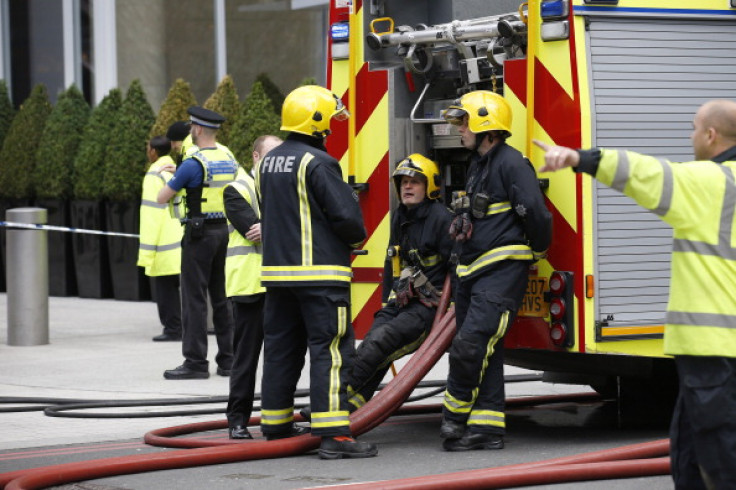 London is set to lose 13 fire engines that are kept on standby, as the capital's fire brigade looks to meet a £8.1m cut in its budget. The London Fire and Emergency Planning Authority (LFEPA) has published three options in its bid to make the multi-million pound saving in 2016/7.
Two proposals are based around the permanent removal of 13 fire engines that have already been out of service for two years as part of Brigade's strike contingency arrangements. Brigade commissioner Ron Dobson wants to remove the engines and reinvest some of the savings into increasing the number of staff available to crew Fire Rescue Units.
The Brigade has met its London-wide average attendance time target of six minutes for a first fire engine and eight minutes for a second while the appliances have been out of service. If the 13 fire engines were returned to service, it is believed that this would improve average London-wide attendance times by around four seconds for the first engine and by around 18 seconds for the second fire engine.
The 13 fire stations that had one of their two fire engines (appliances) removed in August 2013 were: Chelsea, Ealing, Erith, Forest Hill, Holloway, Old Kent Road, Plaistow, Poplar, Romford, Shoreditch, Stratford, Wandsworth and Willesden.
Specialist crew option
An alternative proposal put forward by chair of LFEPA resources committee Andrew Dismore is to put the fire engines back into service, but make savings by establishing alternate crewing at stations with some specialist appliances. This means that in stations where there is a fire engine and a specialist appliance, such as an aerial ladder platform, there would be one crew for both appliances.
Dobson said: "My priority when exploring how we can make these savings is to ensure we don't compromise our service to Londoners and to avoid compulsory redundancies of firefighters.
"I have identified two possible ways of making these savings that mean we avoid compulsory redundancies for operational staff. We have managed without the 13 fire engines for over two years now and our response times have still remained well within our average attendance time targets.
"My preferred option would also see an increase in the number of staff available to crew our Fire Rescue Units. This will increase the capacity of our crews at complex incidents including terrorism, and improve firefighter skills as there will be more chance to rotate between pumping appliances and our specialist rescue units."
The proposals will be discussed by members of LFEPA on Wednesday, 2 December, and there will be a full public consultation on how the Brigade will find the savings.