An interior design shop has defended selling painted logs for £10 each to customers in north London after being mocked online. The pieces of wood, on sale at Sally Bourne Interiors in Muswell Hill, have just a splash of paint on the top and have led to accusations the store is overpriced.
The logs were advertised for £10 each or £15 for two. The owner of the shop, Sally Bourne, told IBTimes UK the logs were a popular hit with customers who felt they were "too good to burn". The logs sold out on Thursday (14 December).
But a mocking online reaction has seen the store attacked, with people likening the log sale to comedian Harry Enfield's sketch "I saw you coming", which features an overpriced antiques store in Notting Hill.
Twitter user Jamie Crichton, seemingly astonished at the prices, posted a picture of the logs writing: "I s*** you not, a Muswell Hill interiors shop are selling logs with coloured paint on for £10 a pop."
Stephen Mogridge tweeted: "WTF I've got a garage full of logs and old tins of paint, I must be worth a fortune?" Another, under the username YorkshireKipper, added: "Middle one has no paint, you want a couple of quid knocking off that one." Ian Wiggett jokingly asked: "Do they also come in 'natural', i.e. unpainted?"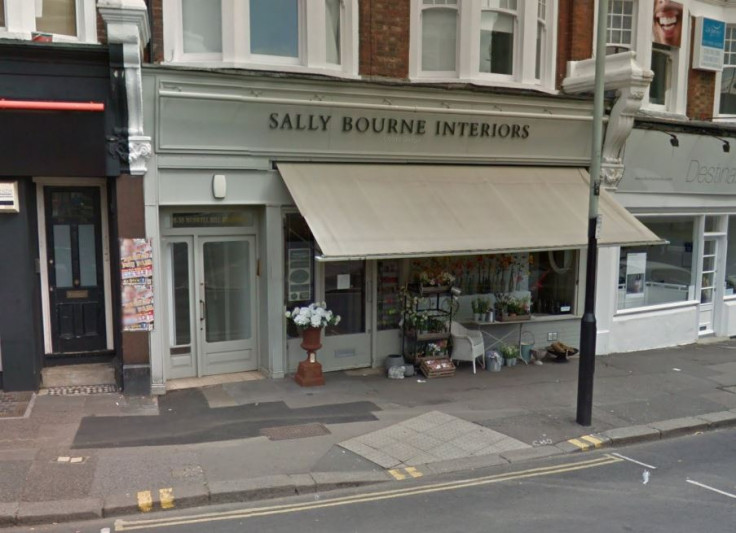 A shop worker described the attacks as "unfair", telling IBTimes UK: "The logs were part of a window display over the Christmas period and we had a lot of people asking if they could buy them.
"We have had no negative response at all, except for the attacks online. We had about a dozen for sale and yesterday we sold out. There ones pictured were just the remnants of the larger logs we had, which customers have used as coffee tables and bedside tables."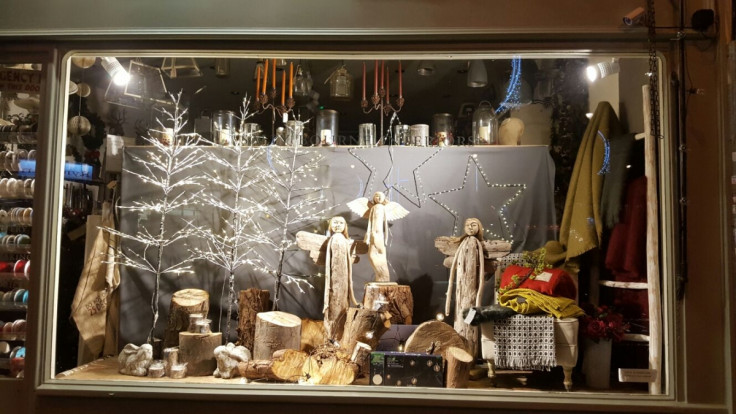 The store insisted there was work involved in preparing the logs, sourced from Scout Park in nearby Bounds Green, saying they were treated before being given a lick of paint. The shop said there were no plans to sell more of the items but it has instead published a step-by-step guide on how people can make their own painted logs.
Customers who bought the items have also jumped to defend owner Sally Bourne, sharing their pictures of the logs in their home.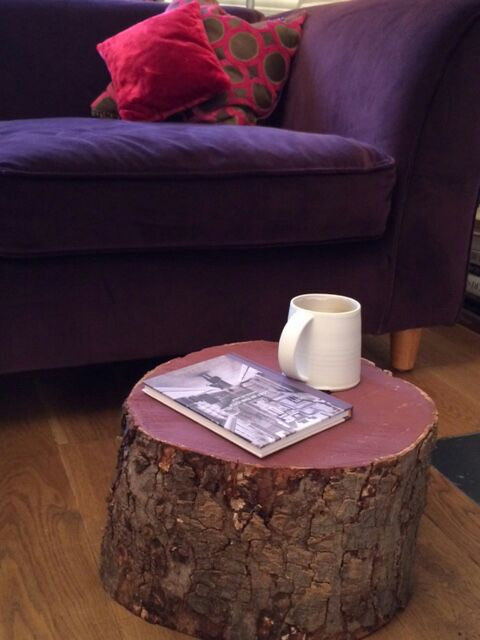 Sally Bourne Interiors: How to create your own painted log
1. Source a large log suitable size for stool/sidetable with a good flat level
2. Brush off any unwanted beasties and leave to dry out.
3. For a good key paint the top surface with a primer, sealer and stainkiller (we used Zinsser bin primer)
4. Choose your colour for your top coat, emulsion is fine and a great way to use up unwanted tester pots
5. For a more durable finish use an eggshell and for outdoor use an exterior paint such as Little Greene Tom's Oil Eggshell
6. Leave to dry and you're done