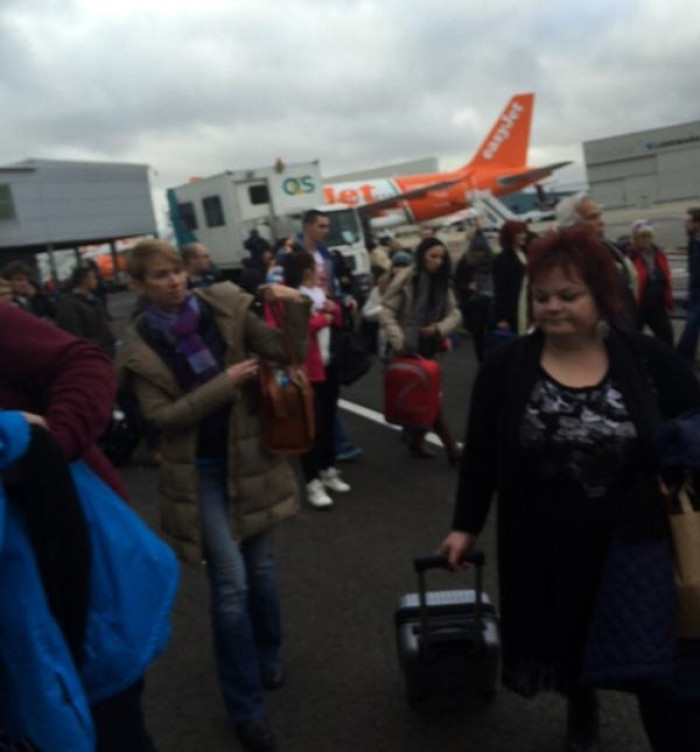 London Luton Airport has been evacuated after a security alert was reportedly triggered by a fire.
Photos from the airport show passengers carrying their luggage outside as the evacuation takes place.
The airport's official website currently shows flights arriving and departing on time, and a spokeswoman said she was still ascertaining what had sparked the alert.
Flight FR338 was due to depart for Dublin at 2.15pm followed by a flight at 2.20pm to Slovakia and Lithuania.
London Luton is the home to low-fare airlines including easyJet, Monarch and Ryanair.
Thousands of passengers were evacuated from the airport last September after a bomb squad carried out a controlled explosion at its departure terminal.
Amid "chaotic" scenes, the approach road to the airport was also closed, while flights were diverted 50 miles away to Stansted Airport.
More information will follow. For updates, follow IBTimes UK on Twitter.