Met Police detectives have released an image of a man they believe groped an 11-year-old girl at the world-famous Hamleys toy store in Regent Street. The girl was indecently assaulted at the seven-storey store during as families watched a magic show.
The victim was in the 250-year-old toy store on the afternoon of Sunday, 8 November when between 4pm and 4.30pm the family stopped to watch a magic show. The suspect then approached the girl and indecently assaulted her before leaving the store.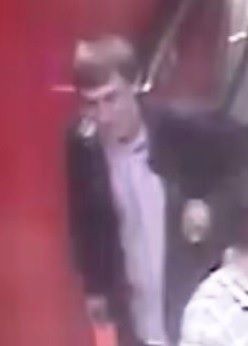 He is described as a white male aged in his late 30s or early 40s, of thin build, with light brown hair and glasses. At the time of the incident, he was wearing a mauve shirt, dark jacket and black trousers.
Officers from the Sexual Offences Exploitation & Child Abuse Team continue to investigate. Anyone with information regarding the identity of the man pictured is urged to call police on 101 or Crimestoppers anonymously quoting CRIS reference: 6548974/15.
Named after William Hamley, Hamleys is the oldest and largest toy shop in the world. It first existed under the name Noah's Ark from a shop at High Holborn, London that was opened in 1760.
It moved to Regent Street in 1831 and customers include royalty as well as the rich and famous. It was granted a royal warrant in 1938 when Queen Mary, consort of King George V, bestowed it the honour.