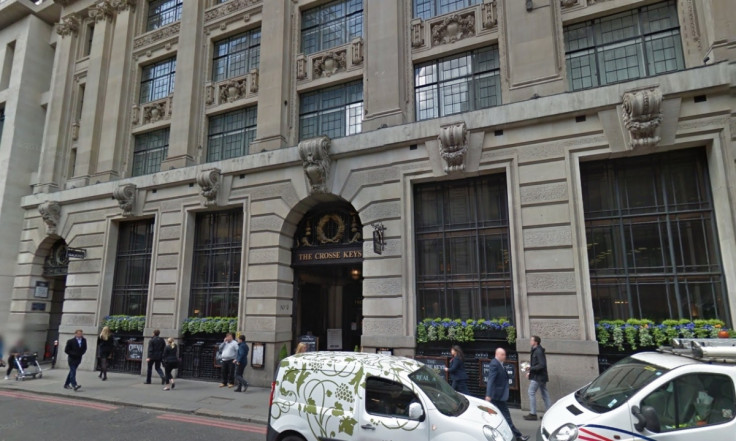 A City of London IT worker has avoided a stay in prison after being caught viewing child pornography at a JD Wetherspoon pub near Leadenhall Market in the City of London. A barmaid called police on Jeffrey Harris after she observed the IT manager was browsing indecent images on his tablet at the Crosse Keys pub in London's financial district.
Officers uncovered a cache of 197 files on the 52-year-old's tablet, mobile phone and laptop he had at his home. During his trial at the Old Bailey it also emerged that Harris, of Arundel in West Sussex and who used to work for Integrated Financial Arrangements, distributed some of the images online and viewed them out of curiosity after his marriage broke down.
Estranged from his wife and son, who moved away from the area they lived and changed their names to avoid being linked to him, Harris admitted to 12 counts of making indecent images of children and two counts of distributing indecent the images. He was handed an 18-month prison sentence at the court on Monday (15 February), suspended for two years and ordered to complete a sex offenders treatment programme.
In mitigation, Barry Kogan QC said his client sought refuge in the internet as he had no friends or family nearby and that he was unaware the files he was downloading contained child pornography. Recorder Oliver Sells QC said he took into account the suffering he caused his family and steps he has taken since he pleaded guilty to the charges.