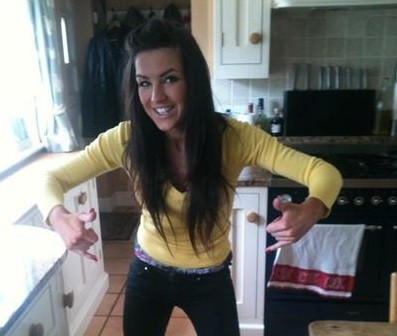 Tribute donations for tragic London Marathon runner Claire Squires are set to hit £1m.
More than 65,000 donations have been made on the 30-year-old's Justgiving page for Samaritans since she collapsed and died one mile from the end of the 26.2 mile race.
The total raised for the support charity, including gift aid, stands at more than £910,000.
Celebrities joined in the fundraising efforts, with Dragons Den star Peter Jones making a £2,000 donation. Chelsea's John Terry said: "It is a tragedy she died so young, raising money for others."
Britain's Got Talent judge Alesh Dixon donated £100, adding: "Claire's family asked everyone to keep giving and that's what we should all do to raise as much as possible."
It is still not known why Squires, from North Kilworth, Leicestershire, collapsed and died in Birdcage Walk, near St James's Park. She received emergency medical attention at the scene, but was pronounced dead later that day.
One tribute left by Vicky Mayer said: "Claire your memory will live on forever and your death won't be in vain. Let's hit the £1m mark for Claire."
A London Marathon spokesman said that Squire's 63-year-old parents Paul and Cilla, her three sisters Maxine, Nicola and Penny and boyfriend Simon Van Herrewege were "incredibly moved" by the public reaction.
Samaritans chiefs executive Catherine Johnstone said: "This is an incredibly difficult time for Claire Squires' family and friends, and for Samaritans and all our volunteers.
"We are truly humbled by the reaction from the public following Claire's tragic death and are overwhelmed by the support they have shown. At an appropriate time, we will be speaking to Claire's family about what they feel she would have liked these donations to fund.
"We appreciate Justgiving's kind gesture to donate their fees to the tribute fund that has been set up in Claire's memory."
Before her death, Squires had raised £650. To make a donation, visit the fundraising page.