London mayor candidate Rosalind Readhead: The outsider who wants to abolish cars in the capital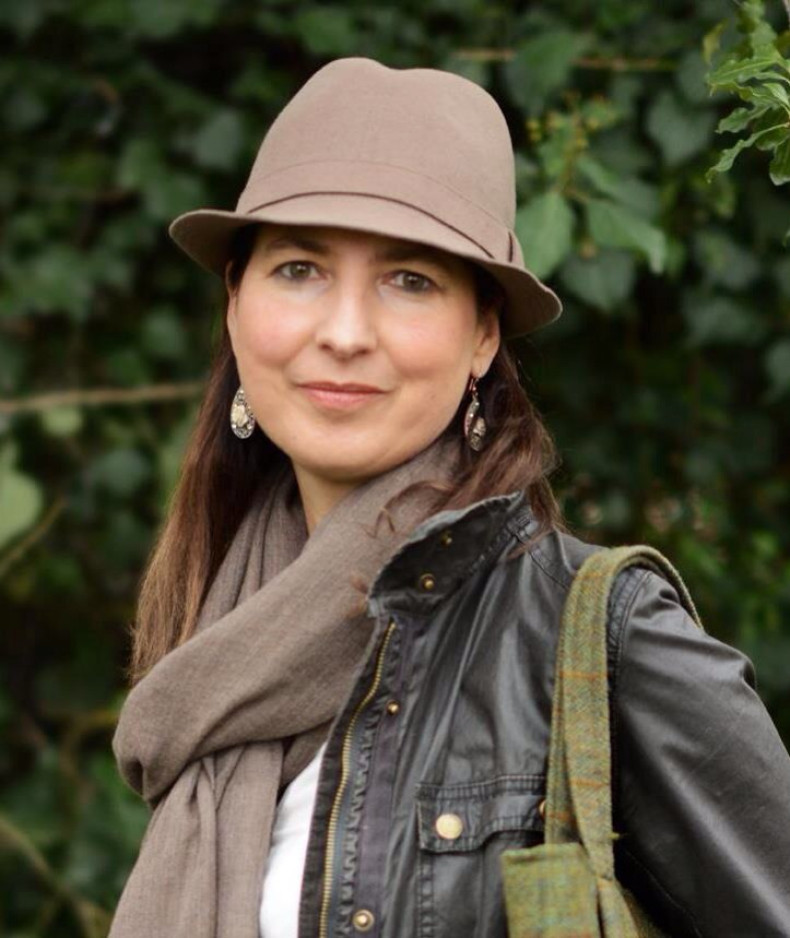 In a mayoral race filled with establishment politicos and seasoned pros, it's unusual to find a candidate willing to speak their mind, irritate the car lobbies and throw their hat into the ring with no visible thirst for victory.
Even among independent candidates who have announced a wish to dual Nigel Farage (Polish prince Janek Żyliński) or declared themselves too left-wing for Jeremy Corbyn (Jonathan Silberman), Rosalind Readhead remains something of an enigma.
Running on a green-style platform, the 53-year-old artist and designer wants to see all private cars banned from the congestion-charging zone, with heavy financial penalties for those keeping a car anywhere inside the Greater London area.
Admitting to having previously had an interest in politics, but with no former (or formal) party allegiance, Readhead is not ignorant of the fact that she's an outsider, revealing to IBTimes UK "I feel a bit like David to the parties' Goliath".
Readhead initially announced her intention to run when by launching her website 'Ban private cars in London' in August 2014, and says that as she began to seriously gear up to running, her sons "thought it was slightly nutty but are now very supportive".
"I think Ladbrokes have me at 500/1 at the moment," she says. "As an artist, I think I'm just taking a line for a walk."
But anyone imagining the mother-of-three jumped on the mayoral bandwagon as an afterthought or as a hobby couldn't be more wrong, Readhead has a clear objective – but winning the race isn't it.
"The process is as important as the end product," she explains. "I am a campaigner, and I want to open up debate.
"Some may think I am irrelevant and some think I am interesting and opening up democracy.
"When you look at the impact cars have in London, we are looking at a generation of children growing up where 20% of them will have stunted growth due to pollution, we have a problem with obesity, which officials have said will cripple the NHS.
"Politicians do know this, but they are worried about annoying the car lobby, so that is one of the positive things about running as an independent – you are smaller but you don't have to worry about annoying people within the party or about contradicting nationwide policies – you can just look at London."
Passionately anti-pollution, Readhead says she has always cycled or walked, being 'quite outdoorsy', an increasingly rare quality, particularly for a Londoner who has spent most of her life living in Hackney, where childhood obesity rates are high.
She has, recently, moved to Islington but says she would have considered staying in her London Fields haunt if more housing were available, at a cheaper price.
Being an important issue to most Londoners, housing has, unsurprisingly, made it onto Readhead's list of campaign promises – but with none of the postulating about right-to-buy or confusing schemes that leave first-time home owners confused about how they are actually saving.
Instead, Readhead is proposing scrapping London car parks (no need for those when cars are banned), and using them as brownfield sites for new housing developments.
"I'm not against home ownership," she says, "But I'm against people being greedy with how much space they need, and leaving properties empty.
"Businesses are suffering because people can't afford to live in London so they will struggle to employ people who live nearby.
"One of my proposals is to turn car parks into brownfield sites and use them to build housing for keyworkers, so that they can live near their workplace."
If Readhead's green utopia isn't for everyone, it is possibly because the finer details – such as the cost of many of her proposals – are not hammered out as neatly as some of her opponents' ideas appear to be.
But she is aware enough of this to state that she would surround herself with the right people, calculating the real cost of her policies by the time they need to be put into place, and putting forward a compelling argument in favour of a car-free city.
"We also need to look at social cohesion," she says. "Not everyone can afford a car, but people can afford to cycle or to walk.
"Even having parked cars can cause a problem for cyclists, because they block cycle lanes.
"I went for a cycle along the Embankment – those cycle lanes are a game-changer. The litmus test is whether you would let a 10-year-old use the cycle lanes to get to school, and these are just brilliant.
"It would be lovely to see that all over London. I would love to do more cycling too – I think if you encourage people to build more exercise into their day by cycling to work, that's how you get fitter.
"It solves several problems at once, and for anyone who thinks cycling makes you sweaty – have you ever stood in a crowded tube carriage during rush hour?"
For Readhead, undoubtedly the best thing about the mayoral race has been the thought that the issues she cares so passionately about – enough so to dedicate an extraordinary amount of personal time and money – won't be ignored by politicians.
"When you are standing on the same platform as people, they can't ignore the issues you are talking about," she says.
"I am just an ordinary Londoner, and if I can do it, it shows anyone can get involved.
"Mayors can make a difference – cities are responsible for 70% of world emissions, so the power to change things really is in the mayors' hands.If we want to save the planet – we have to act now."
Readhead may not be a professional politician just yet, but she's winning at her own game.