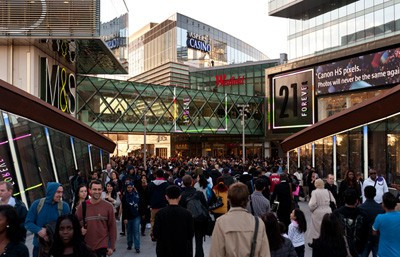 It is official: London has enchanted the global shopper with its array of culture and classic style so much that it has been named the top shopping capital in Europe.
According to research by Economist Intelligence Unit, affordability, convenience, hotels and transport, culture and climate has helped the UK capital beat 33 European Cities to be crowned the best shopping city.
Global Shopper City Index revealed London is followed closely by Madrid and Barcelona in the rankings who are in second joint place.
The study also found that London has seen a huge 30% boom in tax free shopping from tourists this year alone. Retail Tourism in London is worth £3billion a year.
The official promotional organisation for the capital, London & Partners chairman Dame Judith Mayhew Jonas said: 'This research acknowledges that London's unique and huge mix of retail is second to none ranging from luxury to high street, and boutique to bargain stores.
'These can all be found throughout London which is constantly evolving and has much to offer every visitor.'
Here are just a few shopping centres that tourists are flocking to...