The UK capital is the number one spot for selfies, with 14% of the world's selfies taken in London.
Data was analysed from 6.3 million Facebook, Twitter and Instagram posts, which showed that Big Ben, the London Eye and Buckingham Palace were among the most popular locations for the self-taken photograph.
According to Dutch map-making website suggestme.com, around 885,000 selfies were snapped in London. New York was the second most popular spot, thanks to the Statue of Liberty. The Dutch city of Amsterdam was in third position, with the Rijksmuseum and the Van Gogh Museum the most sought-after backdrops.
Overall, the Colosseum in Rome was the most popular selfie destination.
Britons now take 35m selfies a month, with more than half of British adults having taken one, including 29% of the over 65s. The term was named the Oxford English Dictionary's word of 2013.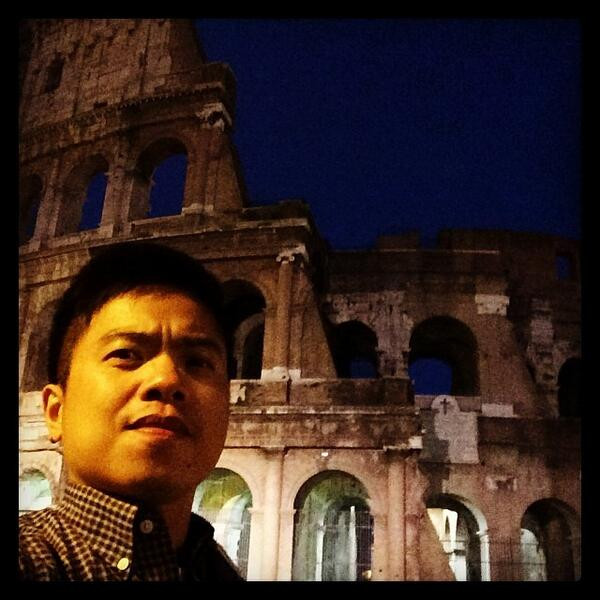 The most retweeted selfie was taken by Ellen DeGeneres at the 2014 Oscars. She photographed herself, Brad Pitt, Angelina Jolie, Meryl Streep and Julia Roberts at the film awards ceremony. The picture was retweeted over 3 million times.
One of the most advanced types is the video selfie. Alex Cachon used a GoPro camera attached to a long stick to capture himself in a 360-degree video selfie that spans more than 36 countries. He features himself in a number of beautiful locations, including the Taj Mahal and the Maya Pyramids of Chichen Itza. He also captures himself scuba diving underwater and jumping off a bridge.
Top ten cities for selfies
1 London
2 New York
3 Amsterdam
4 Barcelona
5 Paris
6 Berlin
7 Rome
8 Istanbul
9 Sydney
10 Athens
Top ten backdrops
1 Colosseum, Rome
2 Eiffel Tower, Paris
3 Big Ben, London
4 London Eye, London
5 Times Square, New York
6 Buckingham Palace
7 Statue of Liberty, New York
8 Empire State Building, New York
9 Tower Bridge, London
10 Brandenburg Gate, Berlin