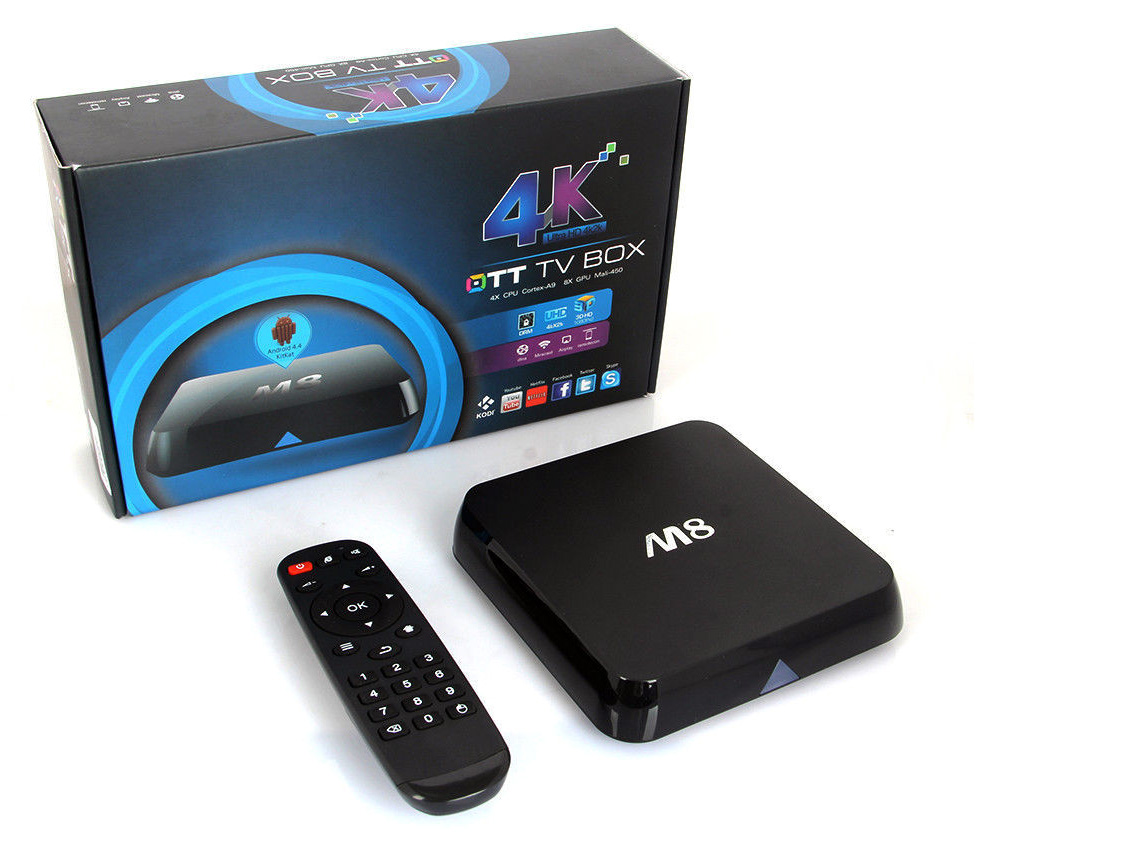 A 38-year-old man has been arrested as part of an ongoing operation by the City of London Police to crack down on the sale of Android TV set-top boxes that have been illegally modified to allow users to access subscription TV services for free.
On Wednesday (23 March 2016), following a tip by a broadcaster in February that someone was selling modified IPTV set-top boxes online and from a shop in Walthamstow, east London, the City of London Police's Intellectual Property Unit (PIPCU) arrested a 38-year-old man and raided his London home address in Hornchurch as well as his business premises in Walthamstow, seizing more than 500 IPTV set-top boxes as well as computer hardware and financial documentation.
The PIPCU says that the seller has been ordered to remove all illegal set-top box ads and listings from online sales sites, and if he does not comply, PIPCU would work with the UK domain registry Nominet to suspend the website domain.
Ongoing operation against pirated set-top boxes
This is only the latest action in the PIPCU's operation to crack down on the sale of pirated TV set-top boxes, which was launched on 17 March in coordination with the Northeast Regional Specialist Operations Unit, regional Trading Standards and the Federation Against Copyright Theft (FACT).
On that day, seven search warrants and inspections were executed simultaneously at addresses in Consett, Lanchester, Washington, Gateshead, Middlesbrough, Sunderland and Seamer.
The operation resulted in six arrests and the seizure of a total of 42 Android IPTV set-top boxes suspected of being illegally modified. One of these, a 37-year-old man at an address in Sunderland, was arrested under suspicion of distributing an unauthorised decoder, money laundering and supplying items for use in fraud.
Jailbroken set-top boxes easy to find online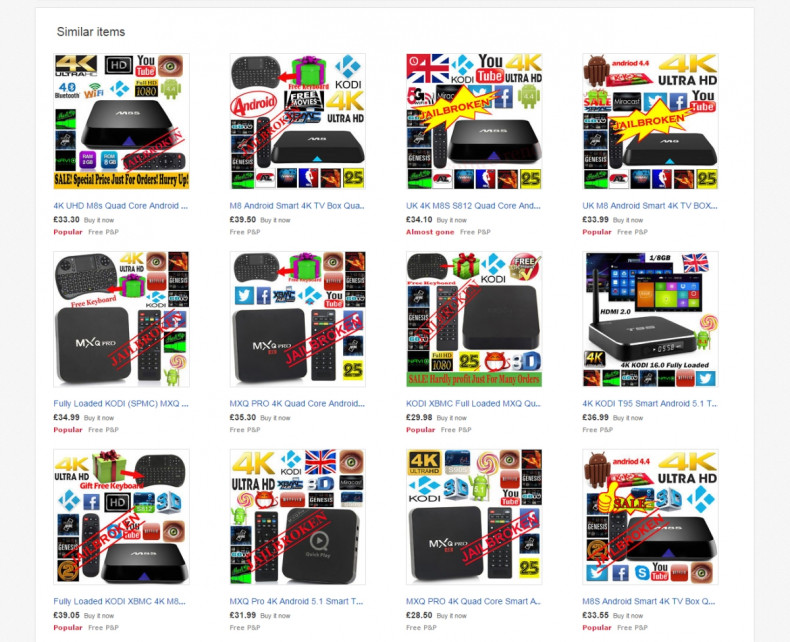 On the internet it is easy to find a plethora of off-brand set-top boxes from China for sale on websites such as eBay and Amazon UK. These are priced around £25-£100 and all have similar features: they run on Android, support 4K, Wi-Fi, USB, HDMI, ethernet and Bluetooth, include a media player and, most importantly of all, state that they are 'jailbroken' so that users can access Sky premium movie and sports channels for free.
However, FACT's Kieron Sharp, echoed by PIPCU, warns that using these illegal set-top boxes can only bring trouble for everyone involved: "Consumers need to be aware that these cheap pre-configured TV boxes are illegal. They are stealing copyrighted content and starving UK businesses from revenue, as well as putting consumers' devices at risk of malware and ransomware."
Although perhaps the PIPCU and FACT are talking up malware and ransomware fears somewhat. Does Linux malware exist that can target set-top boxes? In theory, yes. But most malware is focused on PCs, Android devices and smart TVs. So yes, malware could potentially infect your smart TV, but there have not been any cases so far of set-top boxes infecting smart TVs.