London racist rant video: Met Police investigate after clip shows man call Muslim woman in niqab 'Batman'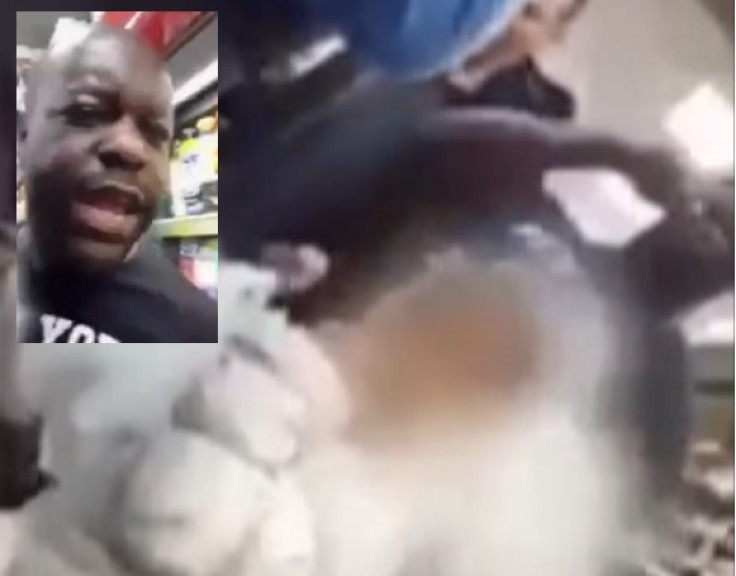 Scotland Yard is investigating an Islamophobic hate crime after footage showed a man verbally abuse a Muslim women wearing a niqab at a shop in west London. The clip shows a black man berate the Ahlam Saed in front of his own crying children after she walked into the store on Uxbridge Road, near Shepherd's Bush market.
The suspect, who knew he was being filmed, called Saed "Batman" and asked his children to guess what sex she was. The racist man also mockingly hummed the Batman theme before telling his children to say whatever they wanted because Saed "won't understand English anyway".
At one point the man says "I know a white girl who married a Muslim man and she has an Isis flag on her back wall."
After the video was uploaded to YouTube, Saed commented: "I told him [the suspect] he is ignorant and that his kids will be ignorant also if he doesn't change his way and attitude. He kept going on so I decided to record him and he was aware of this."
After circulating on social media the Met Police announced it was investigating the hate crime and encouraged Saed to come forward. "Police in Hammersmith and Fulham are aware of footage being shown on social media of a woman being verbally abused by a man in what appears to be a hate-crime related incident," it said.
Islamophobic crimes soared across London last year. There were 218 in the 12 months to February, up from 162 during the same period last year – a rise of 26%.
© Copyright IBTimes 2023. All rights reserved.