Rape victims could report crimes using cash machines in a radical new initiative unveiled by Tory London Assembly member Andrew Boff.
He is calling on the Mayor Boris Johnson to get the capital's high street banks to update their ATMs so victims can write short messages including contact information to get help from the police.
They would be located inside banks and offer text keys as well as numeric ones.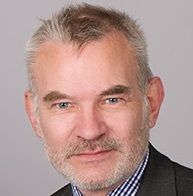 The move would limit the number of times victims are required to disclose details of their ordeal at the start of criminal proceedings.
More than 38 rape incidents are not being reported every day in the capital, according to a new report by the London Assembly tories.
Tory group leader Andrew Boff said: "Victims of rape often can't phone or visit the police for fear of being seen or overheard.
"But if someone is being controlled and has little time on their own, they could walk into a bank and send a short message on an ATM discreetly and anonymously, and make arrangements to meet police.
"With the highest number of rapes in England and Wales, London should lead the way with this cutting-edge technology. I'll be urging the Mayor to get one of the capital's high street banks to update their ATM technology through a sponsorship programme."