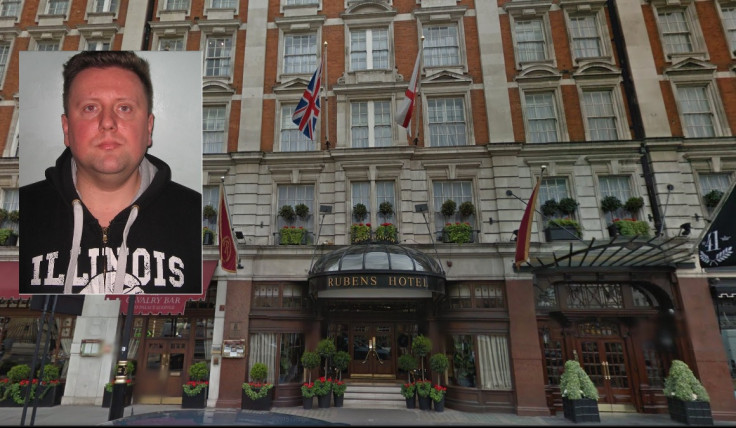 Rubens Hotel head house keeper Sebastian Szerer has been found guilty of raping a man he invited to a fake interview only to lure him to a suite and attack him.
The 39-year-old, of Alexander Road, Wimbledon, was convicted of one count of rape on Wednesday (29 July) following a trial at the Old Bailey.
The court heard that Szerer raped the 25-year-old man at the Rubens Hotel, Buckingham Palace Road, Westminster, on 15 April 2012 when he went there for the interview for a job, which did not exist.
He conducted the phoney interview and then showed the victim around the four-star hotel, which on its website says: "Attentive staff will make you feel like royalty, anticipating your every need."
Jurors heard he took him the Queen's Suite at the hotel, locked the room and proceeded to rape the victim. The victim kept the assault secret for a year until Szerer sent him a haunting message on a social networking site stating "hello stranger".
It was this message prompted the victim to attend Victim Support and tell them about the rape. They then encouraged him to contact the police and in April 2013, Szerer was arrested and subsequently charged.
Detective Inspector Lee Davison, of Sexual Offences Exploitation and Child Abuse Command, at the Metropolitan Police said: "Szerer abused his position as head house keeper. He purposely lured the victim to the hotel on the pretext of a job interview that didn't exist." Szerer will be sentenced at the Old Bailey on 30 July.