A street cleaner in London had a narrow escape from being hit by a large block of ice, which fell suddenly from the sky.
The incident, which unfolded on Wednesday (7 February) morning close to Kew Garden station, was captured on camera by the CCTV system of the taxi firm across the road.
The video shows the council worker, who has since been named as Serhiy Mysehkov, sweeping the street, when a massive ice boulder crashes to the ground on the other side of the road.
The block smashed to smithereens on impact, sending small fragments flying across the road while a startled Mysehkov and a passer-by both try to figure out what had happened.
"I was sweeping on the other side of the road, then heard a loud boom," he told the Richmond and Twickenham Times.
"It all happened very quickly. I wasn't scared, but it could kill you. I feel lucky."
The incident is believed to have been caused by a plane flying overhead, as the area is a busy flight path into Heathrow Airport.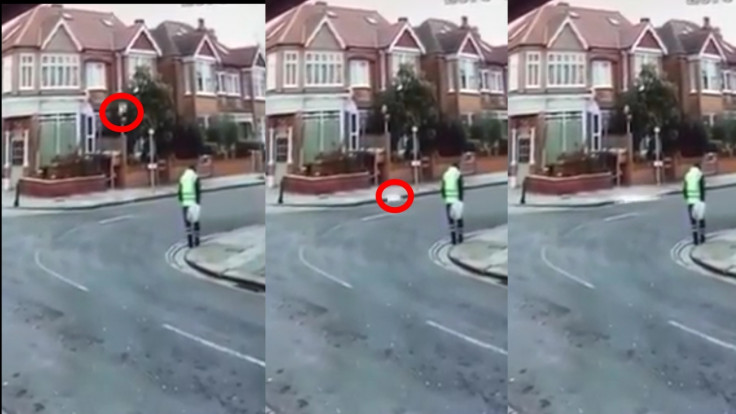 "When I watched the footage back I was shocked to see it was the size of a boulder," Mos Sayed, who owns the taxi firm whose CCTV camera captured the footage, was quoted as saying by Sky News.
"It was enormous. It must have been about 20kg. It was like the film End Of Days or asteroids falling out of the sky.
"If it had fallen on someone, it would have killed them. It's shocking really. I walk along that street with my children every day."