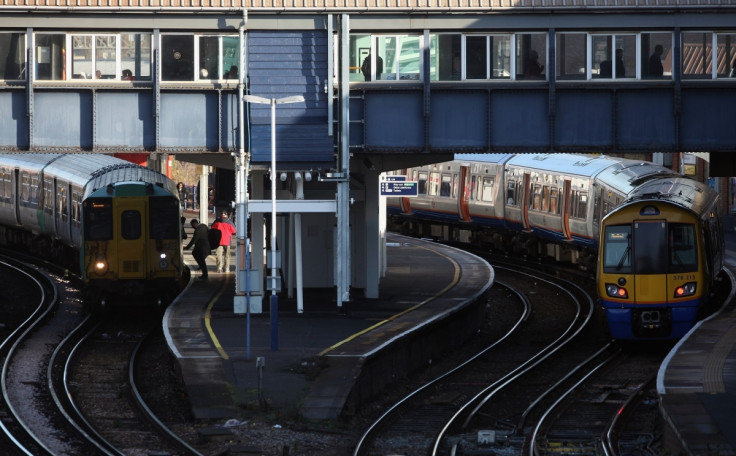 If you live or work in London, chances are you travel using either a National Rail service or the Underground. Hundreds of millions of journeys are made into and across the capital every year, with Waterloo the busiest Tube station, with 89.4 million passengers per year passing through it.
Commuters will be used to the odd elbow to the head and sweaty temperatures but equally feared among passengers is the dreaded announcement that a service is late, delayed or, worse still, cancelled due to "signal failure" somewhere along the line.
Commuters this week faced severe delays on the Underground after a signal failure at King's Cross caused gridlock on the Tube network. The fault will be all-too familiar to London's workforce and its residents but what is a signal failure and what causes them?
Philippa Oldham, head of transport at the Institution of Mechanical Engineers, told IBTimes UK there were thousands of signals dotted across London all with the same aim: to keep passengers safe and trains moving.
"Essentially they are lights that are safety measures to keep a set distance between trains," she said. "They create a constant flow that is in time. The aim is for there to be a train every two to three minutes on the Underground and for trains on Network Rail to run to their time table.
"There can be a problem with the signal itself, it can sometimes be stuck on yellow or red. In that sense they are similar to traffic lights. They are all controlled electronically on a closed circuit, which means if there is a fault with one of the signals, an error will be detected by lineside monitors and services along that circuit will be affected as a result, not just the train nearest to it."
Signal faults at junctions
Faults often occur when there is a crossing or change in signalling point, which is the point where for example one set of tracks goes through another or when a train leaves one set for another when changing direction.
"That is why there are often signal problems at junctions like Wimbledon and why engineers have to work out where the problem is," Oldham said. "You can think of it like traffic. Put yourself in the position of a driver on the road and there is more traffic and signalling at junctions."
But there is light at the end of the tunnel for commuters. Network Rail is currently rolling out the European Train Rail Management System (ETRMS), which will replace traditional signals with a computer in the driver's cab giving them control over the speed and movement of the train. The new system, which has been tested on the Hertford Loop, north of London, and should be installed across the UK by the 2021, also takes account of other trains on the railway and aims at reducing delays.
"ETRMS will lead to a 40% improvement over the conventional system and it will lead to an increase in capacity," Oldham said. "I'm an engineer but also a commute, so I get fed up. But we have one of the safest and most reliable train services in the world and I'd rather there was a delay than a safety issue."
Underground signal changes

Getty

New signalling on the Jubilee Line allows more frequent trains - now 30 every hour - carrying 12,500 extra passengers an hour on a service that's 50% more reliable.

The Victoria line is even more frequent. Brand new trains mean new signalling allows up to 34 trains to run every hour.

The Northern line signalling system has now been modernised, delivering up to 20% more capacity or space for an additional 11,000 customers per hour.

And there are plans to push frequencies on the Jubilee, Victoria and Northern lines even further.

A new signalling system on the sub-surface network - the Circle, District, Hammersmith & City and Metropolitan lines, which together make up 40% of the Tube network - will increase capacity by a third.

Source: Transport for London