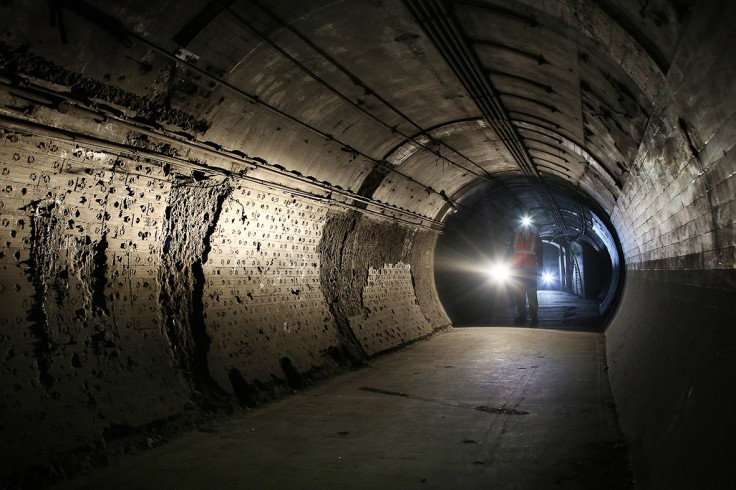 A report by London Underground (LU) found 85 "high-risk" sites most prone to flooding from heavy downpours and burst water mains. The sites include the capital's busiest tube stations — Waterloo, King's Cross and London Bridge.
The report, LU's first on flood risk since 2001, showed that of the 85 sites, 57 are train stations and the remaining includes shafts and tunnel entrances. Finsbury Park, Notting Hill Gate, Seven Sisters, Colliers Wood, Stockwell and Marble Arch feature among the 10 riskiest tube stations. The report also identified 68 sites at "significant risk", of which 23 are train stations. More than 3.5 million passengers across London use the 270 tube stations every day for commuting, The Guardian writes.
The survey was undertaken after the 2012 flooding in the New York City metro due to Hurricane Sandy. The report suggests that the rising risk of flooding could be blamed to climatic changes. The report also flagged concerns about the UK's preparedness for the impacts of global warming.
"London has been fortunate to escape the worst of recent storm events in the UK, but it is only a matter of time before heavy rainfall seriously affects London and the underground network. The risk is generally expected to increase [as] climate change predictions are that storms will become more intense. There is some evidence to show that these have already increased in frequency," the report warned.
Bob Ward, a member of the London Climate Change Partnership, termed the report as "shocking" and said the mayor of London's climate change adaptation strategy, published in October 2011, had flagged concerns about the vulnerability of underground tube network, but little had been done to mitigate the risk. "It is a shameful legacy from Boris Johnson's time as mayor," Ward was quoted as saying by the report.
George McInulty, LU's programme director for renewals, said they were working towards finding ways "to minimise any potential disruption flooding causes to our customers". LU has reportedly sought £3m ($4.2m) over the next three years to fund its detailed analysis of the riskiest sites and to begin installing protective measures. However, Anthony Fernihough, LU's head drainage engineer, believes the amount is insufficient and that more funds will be needed to significantly reduce flooding risks.