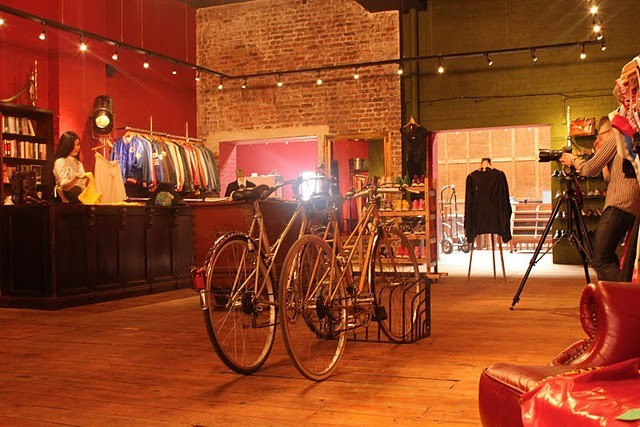 London's first vintage department store opens today (August 12) in east London.
Housed on Hanbury Street just off Brick Lane, Blitz is the brainchild of various established vintage dealers and sells clothing for men and women from every decade and designer.
The 5-room warehouse space covers 9,000 sq feet and boasts more stock than any other vintage store in London to date.
Books, records, luggage, sunglasses and trinkets complete the mix; in addition, furniture and homewares are selected by Broadway Market's design afficionados, The Dog and Wardrobe.
Timeless pieces by renowned designers from Vivienne Westwood to Alexander McQueen will also be found.
Blitz commented on the opening, posted on their blog: "Having such a magnificent space to work with means we get to source some of the most interesting, beautiful and downright awe-inspiring pieces of furniture to fill it"
An on-site café opens soon, with coffee served from a converted vintage Fiat car.
Getting an exclusive look, Time Out London said "The immediate difference between Blitz and other vintage shops is the quality of the clothing."
"From the cinema chairs you sit in when trying on that charming pair of brogues, to the guildedmirror you admire the heritage blazer you're trying out for size, even the chandeliers lighting your way; everything's available for you to take home", said Blitz.
See the exclusive sneak peek of Blitz with Time Out's Shopping Editor Dan Jones here:
For info, see Blitz listing and blitzlondon.co.uk.