Fruit-flavoured fireworks, an edible nine-hole mini golf course and a steak cooked using 300C molten lava. These might sound like Willy Wonka creations but they were in fact cooked up by food and drink enthusiasts Sam Bompas and Harry Parr.
They first met at Eton but grew closer around dinner tables where Bompas, 31, tells IBTimes UK they spent a "significant amount of their money". In 2007, they launched Bompas & Parr, the experimental cuisine and food and drink research company based in Southwark, south London.
Their raison d'être was to give people an "experience" using food and drink, a mission that remains undimmed eight years later, during which time the culinary wizards have concocted projects including a lake made of fruit punch on the roof of Selfridges, sending coffee into space and glow in the dark ice cream.
While blasting food into the stratosphere and breathable cocktails – their recent Alcoholic Architecture has seen the pair convert a Victorian cellar into a alcohol-infused steam room with a cloud of breathable cocktail – sound like fun, there is a serious message behind some of Bompas & Parr's creations.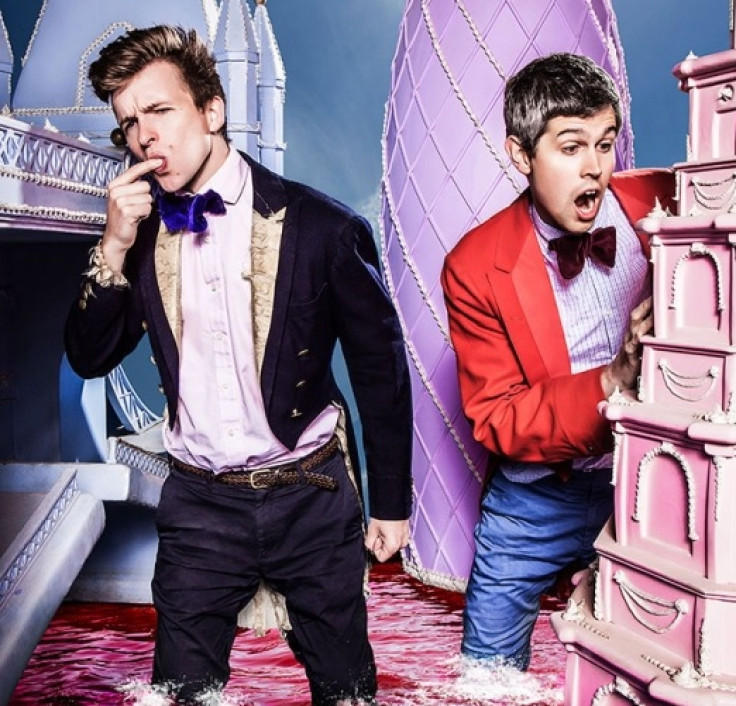 Their most recent one, the British Museum of Food on Cathedral Street beside Borough Market (who rejected a jelly stall they wanted to open there almost 10 years ago), opened in October and hopes to challenge the way visitors look at their dinner plate and realise it more than just an Instagram post. Indeed, the museum and its unique insights have earned them the ear of the UK government, which is interested in its potential to educate young people.
"Food is the most photographed thing on the planet," Bompas says. "As an industry it is bigger than creative tech and aerospace. Art has museums and how many people spend their time enjoying art? Compare that with food – we eat three times a day, it is incredibly democratic. For me, I think it makes sense to have one.
"We wanted to create a museum that would be entertaining for people but also inspirational. It is not like 'oh, go to this art gallery where you can worship this f*****g chair by a famous artist'. I would rather people went to British Museum of Food had fun and then went into work the next day and said "guess what I did last night" or came back the next week with their friends."
Bompas says he wants to draw people's attention to issues such as global food security, which he admits might not be on people's radar but in other countries is a "big problem". He says: "At the moment it is about raising awareness and for there to be action we need people to be aware in the first place.
"For that reason the visitors to the museum are the heroes, we want to showcase them. It is not like an art gallery where the exhibitors are the rock stars, the visitors are. It is great we are already speaking with the government. That was a long-term goal but it's great they are listening to what we are doing. Things like sustainability and food security aren't tackled well enough in schools."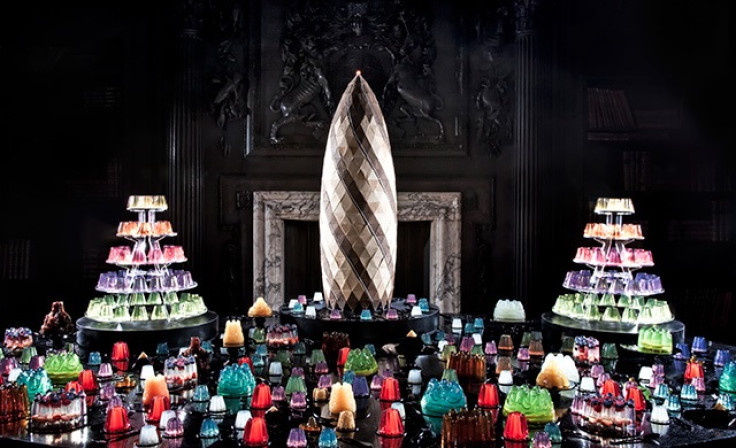 'Something fun for the weekend'
Sitting down with government ministers is a far cry from what the pair set out to do. Bompas was working in financial marketing while Parr was training to become an architect and they were looking for something fun to do with their spare time when they started the venture.
"When we started, Harry was training to be an architect, he was doing his part two," Bompas says. "I was working in financial marketing PR in London for FTI consulting. But what we wanted to do was something fun at the weekend. We spent a significant part of our income on food. But we were not 'foodies'. Never say 'foodie'. It's a pejorative term."
"The first thing was jelly. We thought it was something to do at the weekend and is relatively easy to make. And you only really need good fruit, not awful gelatine packs. And jelly is a magical thing."
The next stage of their jelly building empire was inspired by exactly that: buildings. In 2008, the duo organised a jelly banquet where they invited some of the world's most famous architects – including Sir Richard Rogers and Lord Norman Foster – to design moulds based on buildings they designed. The ploy worked and the banquet was widely covered in the media, attracting thousands of entries. Its success turned the pair's attention to hosting events based around food but that were above all else a sensory experience.
Bompas says: "I quit my job in financial marketing, which was well paid, to start a career making jelly. When I told my boss she just laughed and said it was ridiculous. She thought that I was going to say I was joining someone else. I read geography at university and had no idea what I was going to do really. So this is quite magical and wonderful. The jobs we have aren't really life-threatening, are they?"