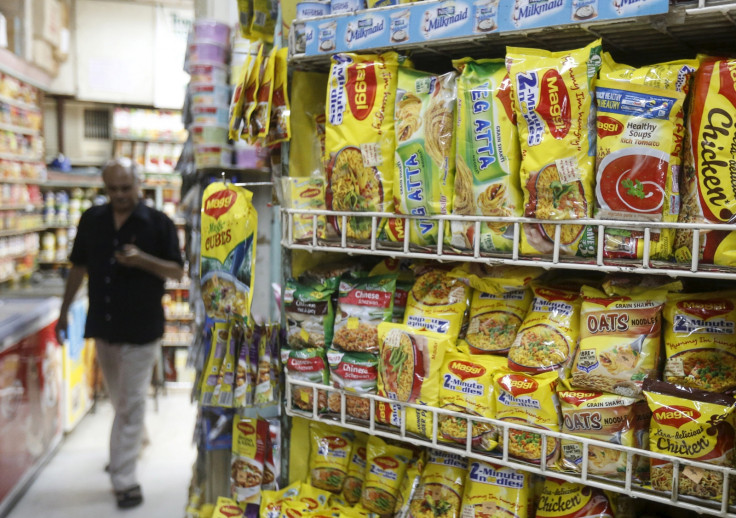 Nestle India received court approval to export its Maggi noodles, which were banned in the country due to higher-than-permitted levels of lead content.
The Bombay High Court has allowed the company to export the product, as Nestle sought to lift the ban on it. The court, however, decided to keep the ban.
The lawyer representing the company said it had recalled 110 billion packets of Maggi and destroyed 117 billion packets.
The court will next hear the case on 14 July.
Earlier, the Food Safety and Standards Authority of India (FSSAI) had justified its ban on Nestle India's two-minute Maggi noodles in an affidavit that questioned the company's safety claims.
The FSSAI said that 30 out of 72 samples tested positive for dangerous levels of lead and monosodium glutamate (MSG).
The country's top food watchdog's reply comes after the high court demanded clarification after it was approached by Nestle.
The "present situation has arisen only because the petitioner company has visibly failed to adhere to its own declared policy and principles", according to the regulator.
The FSSAI had asked the company to recall Maggi branded products on 5 June after a number of tests found high levels of lead content in the samples tested.
Nestle India has repeatedly said its Maggi noodles are safe for consumption, but it pulled the product out of the market as consumers were worried. The product has contributed more than 20% of the firm's revenues in India.
The estimated sales value of Maggi stock in the market was worth some Rs 2.1bn (£21m, €29m, $33m), according to the company. It also has Maggi noodles and related products in its factories and distribution centres worth up to Rs 1.1bn.